At some point you may question why you follow Everton, and as an extension of that, why you persist.
It can be a myriad of reasons for following Everton such as – because you are local – me dar made me suffer them too – I resonated with this player at the time – I seen them win something and didn't realise that would be it for decades more – I like the colour blue – the values of the club mean something to me – I met this Evertonian and their passion implored me to check them out – I am masochist, mate – a friend took me to Goodison and I felt it – and whatever of them reasons work for you are just fine.
Why you persist is whole other thing, and that thing is personal to you so I'll share mine. Which is a mixture of habit, weekend distraction, fuck you I'm not giving up now after all the time I've invested into you, occasional euphoric moments of dopamine when they surprise you, an unerring compulsion to attach to something that doesn't serve me and because once there was something magical about them, and truth be told, I fell in love with it and them.
Reading that back makes me try plot where the line begins and ends between "Everton" and "any relationship of mine over 3 years".
Is there a point to this? Absolutely fucking not but I wish to touch on the means of persistence with the great crusher of weekend spirit and ponder if Everton are somehow a metaphor for life itself. That it's not about idealising something as trivial and temporary as happiness during these journeys on this spinning space rock while we, exclusively from atoms of a long dead star, oscillate between unshakable hope and belief in an uncontrollable object out of our control and between the deepest horrors of fear, anxiety and contemplation that it is about to go to absolute shit at any given time as we slide to eternal doom within it.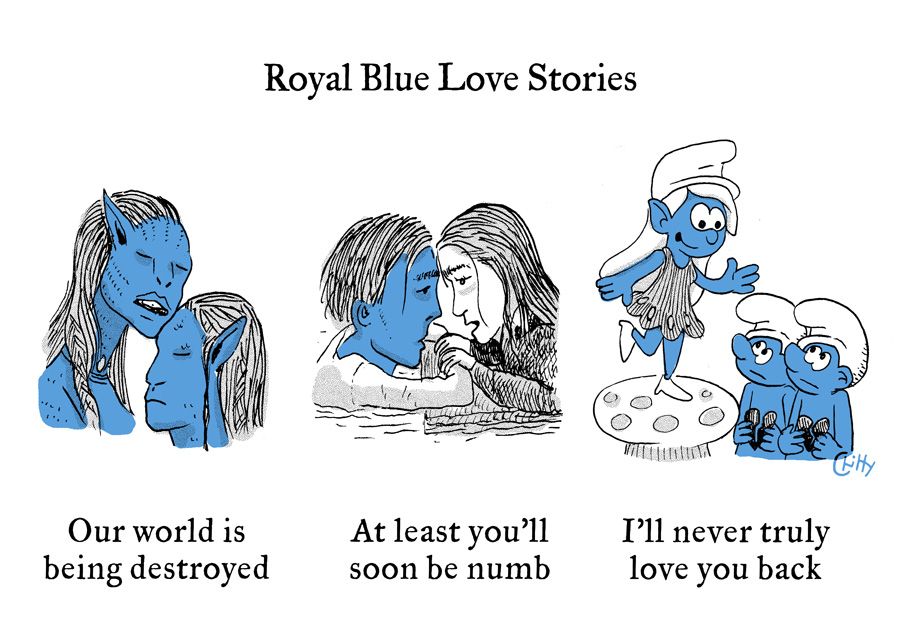 Naturally there's bits in between but we call them "mid table safety" or even "purgatory" and truth be told Evertonians don't do vanilla nor comfort too well, we are at our best when yearning with all our might for something good, or fighting with all might against something dreadfully terrible.
Which is where we pick up our story right now, dear reader.
Everton are in the shit, again, from top to bottom and you're likely thinking about it every day, or even hour. Yet another new Manager is in for us to psychologically profile and wonder is this, really is this, the human who will save Everton from Everton itself. Or even just from the board and owner above him. It's stressful following Everton during these times as – make no bones about it – relegation could be an existential threat. An existential threat which, truth be told, I've fantasised about so I'm released from this most pervasive of pastimes. There's now a nine team dogfight with the losers being ejected from a league of billionaire owners, nefarious sportswashers, players who earn multiple times in a week what the fans earn in a year, then roll about in deception to get others ejected from the pitch, narrated by a hysterical media and egotistical influencers, that costs you a small fortune to watch either in person or through a telly. There's your prize Everton, go chase it. But at least it's not boring like finishing 45-50 points every year in a purgatorial, pointless, devoid of emotion existence, which would be like watching a 60 series TV drama without anything ever happening in it really. Or, Coronation Street on repeat, willingly.
In for a penny, in for a ground.
Brentford was a tough watch as Everton upped the ante on shredding nerves, treating you to all the euphoria after just 35 seconds, then an increasingly tense sadistic hour thirty seven minutes of clinging on by fingernails after it. Then another flood of dopamine at the end when Everton survived it. But did survive it, so it was sort of worth it and the pint afterwards with other equally relieveds felt nice.
You generally always get a new Manager bounce so perhaps this was some stage of that with Dyche, yet we're too well versed in it to know it doesn't last. Then what comes next will count most. That could be cynical of me as the Everton win against Brentford was on the bedrock of fight, grit, solidarity and fortitude. All things which were absent latterly under Lampard. In a hopeful world this is the foundation of something all new and better, yet when I look at the fixture lists I can never find enough points in what's remaining that makes me think it will be sound. And I'd truly love that semblance of things being sound for Everton at some point again in my life.
Chelsea away isn't the best of fixtures when you're looking for wins really, yet that's what's next for the very occasionally good ship Everton this Saturday evening. Adult prefect Graham Potter hasn't endured the best first seasons there but, typically, has just put together a week of three wins to straighten course a little. On saying that I'm loads more comfy playing someone who are on a winning run – as it has to end sometime – than playing someone on a losing run, as we know Everton assist the end of them consistently.
The West Londoners have gone on a Moshiri type mad spending spree since been taken over by their American capitalist pig dog owners, paying top buck for a whole host of players with scant regard for – oh say – those players turning shit and sticking out the full length of their contract, or the small matter of FFP. It all seems a foul symptom of appeasing entitled modern fans wanting to win the transfer market, and one which could heap pressure on fully grown alter boy Graham Potter when the bad times come, and they always come, again.
Fan wise they do come with a certain reputation but as any regular readers of these irregular previews will know I try and avoid unfair stereotypes, hoping instead to look beyond the mask and into the beauty and humanity beyond. Naturally there won't be much affiliation between a club that carries itself as a far right leaning beacon of Britishness and any scouse club really, yet my experience of Chelsea fans in real life has nearly always been positive. As social media shows, if you take any wide selection of football fanbase there'll always be a % who wish to use the cover of the tribe as a platform for their nefarious thoughts and quite troubling self loathing. It's just about what % that is. It's also an unfortunate fact that these ne'er do wellers, try-hards and soulless copy paste lizards hog the attention so in time get misconceived as representative of the fanbase. Which is a shame really because I don't want Chelsea to crash and burn in a most cruel manner because of their fans, or because they're managed by aspirational traffic warden Graham Potter, I just want Chelsea to crash and burn as a spectacle as I don't support them and watching others enduring existential pain is fucking marvellous when it's not your team. It's in this spirit I hope the American hedge funders utterly ruin them, and their fans go through all manner of petulance, futile resistance as the club is in its death throes. I'm sure they will share that sentiment about Everton too, and that's a healthy relationship.
Onto how Dyche will set Everton up which – hampered by me not being Sean Dyche – still won't be particularly difficult considering the lack of quality players Everton have and with Sean Dyche being as fond of change nearly as much as a 30 year time served civil servant.
Very likely it will be the team as last week which will mean Demarai Gray zipping about the channels at Stamford Bridge hoping to find a gap to exploit and a packed midfield behind him hoping to throw a fire blanket on Chelsea's invention. Dwight McNeil playing alright makes me think (once more) that writing Everton players off in their first season isn't the wisest move but no doubt many will still rush to be the first to do this for all future new players, know a player you don't you lad, and be eager to throw this back down my throat when he shits out of a challenge that leaves Newcastle's winger to slot and essentially relegate us in a few weeks. Can't help feel Iwobi would be better deployed in the centre especially if Onana's invisible turn of form persists, but with Dyche valuing "legs" out wide it's hard to imagine who'd replace him as unless a Patterson can slot in (unlikely) or Gray adds another 3km onto his average distance covered in game.
Not sure on the defence personally but doubt any of us are and that includes Dyche. Sure they held resolute against Brentford but feel a better attack will unpick them easy enough, unless they do something silly like swing aimless crosses in which Tarkowski and Keane will gobble up. Let's hope they do. If Everton do manage to avoid relegation again then there's a solid case for Jordan Pickford being a key figure in Everton's history. I can't type what I want to for purposes of tempting ye Gods of spite, but you can just imagine it anyway. Yeah something like that.
This the start of a three game run that most of us will have looked at and winced. Whilst Everton have squeezed out some notable wins in the past six weeks, the situation at the bottom is so tight that, say, one or no points out of nine could leave any team feeling a bit exposed.
If Everton want to retain a proud top flight continuity then they're the exact type of games that will help achieve that by bolstering points and morale in the group before more opportune games ahead.
It could be uncertain and scary, but falling in love sometimes can be just that.