Who could've envisaged that one phone call may well have completely transformed Everton's managerial search?
For all intents and purposes, it seemed that Vitor Pereira was, at least, the front runner to succeed Rafael Benitez – if not all but assured of the position. Yet, quite bizarrely, Pereira decided to or agreed to a live telephone interview with Sky Sports News. Maybe it was the ferocity of the protests by Everton fans aghast with the idea of Pereira getting the job that prompted this jaw dropping turn of events but whatever the reason, if the Portuguese was a leading candidate, this stunt was surely enough to see his candidacy withdrawn.
Here was a man tipped to take on the job as manager of a Premier League football club discussing the interview process on a global sports news channel. It was a PR disaster and utterly desperate. Despite another round of interviews which followed it never seemed likely that Pereira would be considered for the job after all, much to the delight of Evertonians. This twist of fate may well go on to be a sliding doors moment in the future of Everton Football Club.
Monday afternoon finally saw the confirmation that Frank Lampard and his team had been given the task of securing Everton's immediate Premier League future and then the challenge of rebuilding a club that is on its knees. Expectations are huge – maybe unrealistic given so many lean years – but this is a club with finances, fan base and a history that carries big demands. Goodison Park can be your twelfth man; it can be loud and proud and can carry Everton to victory, but it can also be volatile and toxic when things turn sour.
Lampard will know the media vultures will be circling – watching and waiting – for a slip. Already there has been some push back on the appointment, none more so than Talksport's Simon Jordan who's been vociferous in his anti-Lampard campaign since the idea was first mooted. Jordan, understandably, points to Lampard's managerial inexperience but was the same vitriol labelled at Gerrard who took on a massive job at Glasgow Rangers after only managing Liverpool's under 18s or Mikel Arteta when he went from Manchester City coach to manager of Arsenal, Lampard is an up-and-coming coach, with more experience than Gerrard or Arteta; he's focussed, driven and has masses of experience within the game. As a player Lampard worked under some world class coaches and will have learned a great deal, he has honed his coaching skills at Derby County and Chelsea and has now been given a massive opportunity at a club that has – quite simply – floundered.
Jordan believes Lampard has been appointed just because he's Frank Lampard but again the same can be labelled at Rangers and Arsenal and in truth Lampard's faced a grilling on at least three occasions – he will have demonstrated his knowledge, his tactical intent and a vision for the present and future, this position wasn't just simply handed to the former Chelsea midfielder it was earned. The days of the managerial merry go round for the likes of an Allardyce or Pardew are dwindling while owners now look to up and coming coaches who can develop themselves as well as the club. Lampard is an intelligent and articulate individual who will, without doubt, recognise the mistakes of his previous jobs – he speaks of the future, he speaks of a pathway for the U23 players to make their journey into the first team but most importantly he recognises the here and now; he recognises Everton Football Club is in a relegation battle and he knows results are paramount. Lampard has surrounded himself with a very competent team, Paul Clement is a fantastic addition to the backroom staff. Working for many years with Carlo Ancelotti and while his own foray into management wasn't as successful as hoped, Clement is an extremely experienced coach and hugely respected within the game. Coaching mainstays big Dunc and Alan Kelly resume their roles within the staff.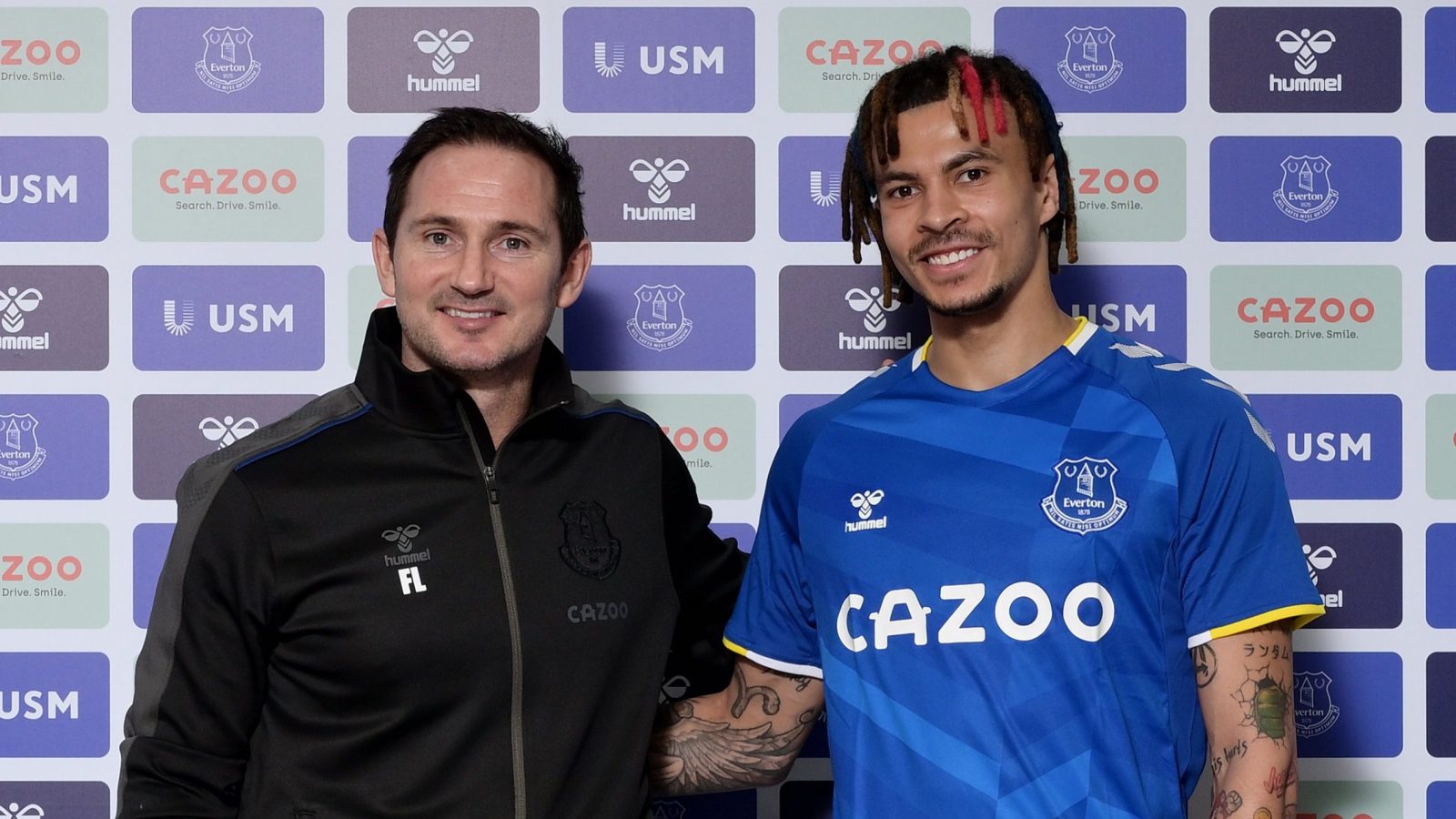 There is no honeymoon period, however. Results have to come fast; they have to come against Newcastle and Leeds – our position is precarious and while an FA Cup tie against Brentford is a welcome distraction the magnitude of Tuesday's trip to Newcastle cannot be underestimated.
The aim of every club during the January transfer window is to finish stronger than they started, and it looks like Everton have done some good business, from the nightmare of Benitez – and the questionable loan signing of Anwar El Ghazi – to Lampard who was followed through the door by Donny van de Beek and Dele Alli; for different reasons both players need a new lease of life. While we've never really had the opportunity in the Premier League to see the best of van de Beek it's hard to question the ability of Dele Alli; quite the player during Pochettino's reign at Tottenham and while his form has dramatically lost its way neither Jose Mourinho nor Nuno's defensive football brought out the best of any Spurs attacker. In past windows Moshiri would have handed Spurs the majority of the £40m in one go but given that the deal is structed for a payment after 20 appearances followed by add ons, the risk is negated somewhat from another financial disaster.
Another new era begins at Everton, the revolving door of managers needs to stop. It is time for patience. It is time to get behind the new manager and the players and it is time to make Goodison a fortress once more.
UP THE BLUES!