Each and every week, each and every game GrandOldTeam.com offers a Man of the Match Poll to supplement its match reporting, and each month we laud the players who've gained the most votes from the games played.
With just three more games to go for our heroes in Royal Blue, these weekly votes are really becoming critical, not just for the April and May Player of the Month announcements but for the big one, the GOT Player of the Season award.
Voting for the Man of the Match of the demolition of Man United last Sunday doesn't close till 4.17pm this Friday, and every vote cast counts, so if you haven't already done so, get on it !!
We then have Crystal Palace away on Saturday, Burnley in our final home game of the season at our beloved Goodison Park and the trip to the new White Hart Lane to take on Spurs.
Three games to play, four polls still for you to vote in and have your say on who has been the standout player in those games… and potentially influence the outcome of the Player of the Season.
This year, GrandOldTeam.com is taking the Player of the Season award to a new level inasmuch as we've commissioned an actual trophy for the player who has polled the most votes throughout the course of the 2018-2019 season, and we think it looks mighty fine.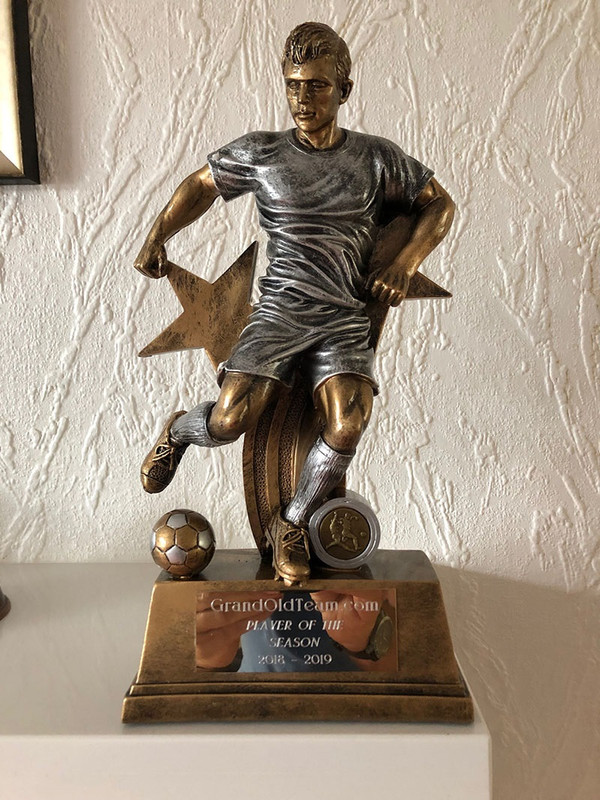 And going into the final three games but without giving any clues, we will venture that it's a close run thing and it's definitely going all the way to the wire, so every vote you cast genuinely counts and could be decisive.
A heads-up notice for the final game away to Spurs on Sunday 12th of May, the Man of the Match poll for that game will may only stay open for a couple of days as we hope to present the trophy as soon after the final game as possible.