Much has already been written and said about the Transfer Window, that saw record amounts of money spent with some incredible prices paid for some players who could only have dreamt of realising the prices paid for them.
So let's concentrate on our business and my take on the business conducted by Everton.
Everyone knew we needed to act to improve the squad and we went through May, hoping and praying that the summers of yesteryear would be just that.
Goalkeeping was an area we all wanted to make a statement in as with no disrespect to Joel Robles and Maarten Stekelenburg, we badly need a genuine Number One between the sticks.
Right from the outset, the name of Sunderland starlet Jordan Pickford was in the frame. As too were Joe Hart and Fraser Forster, but Evertonians wanted Pickford, and when our legendary number one Neville Southall gave Pickford his blessing and Peter Shilton too added his weight to the argument, the die was cast… it was down to Walsh and Koeman to deliver.
And they did in splendid fashion, paying a (then) club record fee for Pickford, cementing the deal even before the window officially opened. Decision making and outcome A+.
With the future of Ross Barkley looking ever more unsure, Everton needed to ensure that the midfield wasn't weakened with Gylfi Sigurdsson of Swansea a massively popular choice amongst the fan base.
Barely had the ink dried on Pickford's signature than Everton confirmed the signing of Ajax captain and attacking midfielder Davy Klaassen. The Dutchman had been touted as a potential signing and was keenly watched in the Europa League final when Ajax succumbed to Man United in the final.
Walsh and Koeman had again moved quickly and decisively, and in so doing, added more pressure to Barkley and his management tram. Decision making and outcome A+.
Barely a week later, and with additions needed to the centre of the defence with Funes Mori out injured, both Williams nor Jagielka the wrong side of thirty and with European competition looming, Burnley's Michael Keane came to the fore.
He'd been mentioned back in January, but the deal didn't happen and with Manchester United allegedly in the frame to resign their former youth player, hopes were tempered somewhat.
Meanwhile, Everton moved on other fronts with 20-year old Nigerian forward Henry Onyekuru being signed from KAS Eupen in Belgium – while Arsenal dithered – and then being immediately loaned for the season to Anderlecht to aid his development.
Obviously we haven't seen what the lad can offer, but in terms of decision making and outcome, let's rate this as B+.
Four days later, Spanish forward Sandro Ramirez completed a protracted signing from Malaga for what seems a paltry, in today's wacky transfer market, £5.25 million. With a strike rate of a goal every two games for Malaga, hopes were and are high that Sandro will be the bargain of the season. Again, messrs W&K deserve at least an A for securing the player from under the noses of Atletico Madrid.
The transfer mechanism was now in full swing and Walsh and Koeman needed to switch on the charm offensive if they were to land their next key signing.
However they did it and whatever was said, the signing of Michael Keane was completed and he became a Blue with another big fee paid. Everton were setting the pace in the early transfer dealings, it was still only July 3rd and five were in the bag. Decision making and result A+.
Everton were also being linked with Dutch right back Cuco Martina who Koeman knew well from their time together at Southampton. Martina had fallen down the pecking order at St.Mary's and that hardly filled too many Blues fans with confidence that a second choice fullback at Southampton could fill the current void with Seamus Coleman out at least till mid-season.
Whilst all of the above was good news, there was a problem looming in the shape of Romelu Lukaku. Everton had made it plain that the Belgian would not be leaving unless a valuation of circa £100 million was met.
Everton were under no pressure to sell, the player was contracted for another two years, but Lukaku had continually bleated about wanting to play Champions League football… without seemingly being prepared to put his heart and soul into achieving that heady level of football in the blue of Everton.
Chelsea were leading the race to secure his signature but Lukaku, holidaying and practising nauseating goal celebration dances with Paul Pogba in America, had designs on a move to Old Trafford.
At the other end of the East Lancs, United were open to their record goalscorer Wayne Rooney leaving and inexorably and inevitably, the mechanics of a duel deal were worked out.
July 9th saw confirmation that the Prodigal Son was returning, initially on a two-year deal and replete with his Everton pyjamas. No fee was announced, but Koeman was delighted to complete the signing and Rooney looked happy to be returning to the club where his illustrious and medal-laden career had begun.
Rooney knew he would need to win over some sections of the Goodison crowd, but in terms of the reaction within the club and the new marketing potential, his return warrants another A.
Lukaku duly completed his move in the opposite direction the following day amidst varying reports of the figure involved, with most accepting that an initial £75 million plus another £15 million in add-ons coupled with a £10 million valuation on Rooney met the asking price set.
Notable on these two moves was the respect and praise for and best wishes given to Rooney by just about everyone at Old Trafford, whilst Lukaku appeared to leave with precious little of the same sentiment from his old team mates.
Six in and one out and we weren't yet in mid July, and following the signing of Cuco Martina on a free transfer that didn't exactly send the headline writers searching for hyperbole, now the attention moved to Swansea's Icelandic star, Gylfi Sigurdsson.
The clamour for his signature was growing ever louder and a bid of £40 million lodged, but Huw Jenkins the Swansea chairman was digging in his heels demanding closer to £50 million. This standpoint would test the resolve of Everton to get their man and with the squad leaving for pre-season in Africa, attention in the short term switch to the pitch while negotiations continued, stalled, re-commenced, stalled and re-commenced again.
Everton returned from a successful trip to Tanzania, Holland and Belgium to prepare for the first qualifying round in the Europa League… with Sigurdsson, despite having indicated he wanted the move, no closer to becoming a Blue.
Everton though still had other needs… cover at left back for Leighton Baines, a left sided central defender and a proven striker to carry the goalscoring load with Rooney, the somewhat unknown Ramirez and the blossoming, U21 World Cup winner, Dominic Calvert-Lewin.
We progressed past Ruzemberok thanks to a deflected Baines blast at Goodison and a smashing finish from DCL in the away leg… and Sigurdsson was still in Swansea.
We completed the pre-season with a 2-2 draw against Sevilla, Ramirez on the mark early and a Mirallas penalty sharing the spoils against a creditable opponent, and the club then went into loaning mode with Tyias Browning, and Brendan Galloway heading to Sunderland, and Kieran Dowell, who'd scored two belters in the pre-season joining Nottingham Forest.
Stoke City at home opened the season proper and in a true 'written in the stars' showing, Wayne Rooney announced his return in Blue with a fine game-winning headed goal from a peach of a cross from DCL… while Sigurdsson was still in Swansea.
Three days later, we got double news.
Veteran midfielder Gareth Barry who had served Everton superbly for four years opted for the chance of more regular football in the twilight of his career by leaving to sign for West Brom. Barry left with exactly the kind of respect, thanks and best wishes that Rooney had received and all of them deserved.
As Gaz Baz left, so at long last, finally Gylfi Sigurdsson completed his move to the Blues in time to take the applause of the Goodison faithful ahead of watching the 2-0 victory over Hajduk Split. It had taken some time, but Walsh and Koeman finally had their man.
After a cameo role in the highly creditable draw at Man City, Sigurdsson won the hearts of Evertonians – as if it was ever really in doubt – with a stunning 45-yard volley, just 13 seconds into the second half of the away leg in Split, and in so doing secured Everton's passage to the group stages of the Europa League.
The deal to sign him might have taken an age to complete, but the goal in Split surely justifies the decision to sign him and the eventual outcome as another A+.
We were now in the final throes of the summer window, and despite all the incomings, eight at this point, Ronald Koeman was still making it very plain that he wanted and expected two more signings, a left-sided centre back and a striker.
Names were being bandied around, but nobody appeared to be a clear favourite for either position, and as we entered the final hours, only the addition of Nikola Vlasic from Hajduk Split went ahead. Media representatives and fans of the Croatia club rate Vlasic highly, so maybe we can be generous initially in rating this decision and outcome as B+.
Overall then a rip-roaring start to the summer in many ways fizzled out with the final two pieces of the Koeman jigsaw not materialising. Decisions and outcome C-.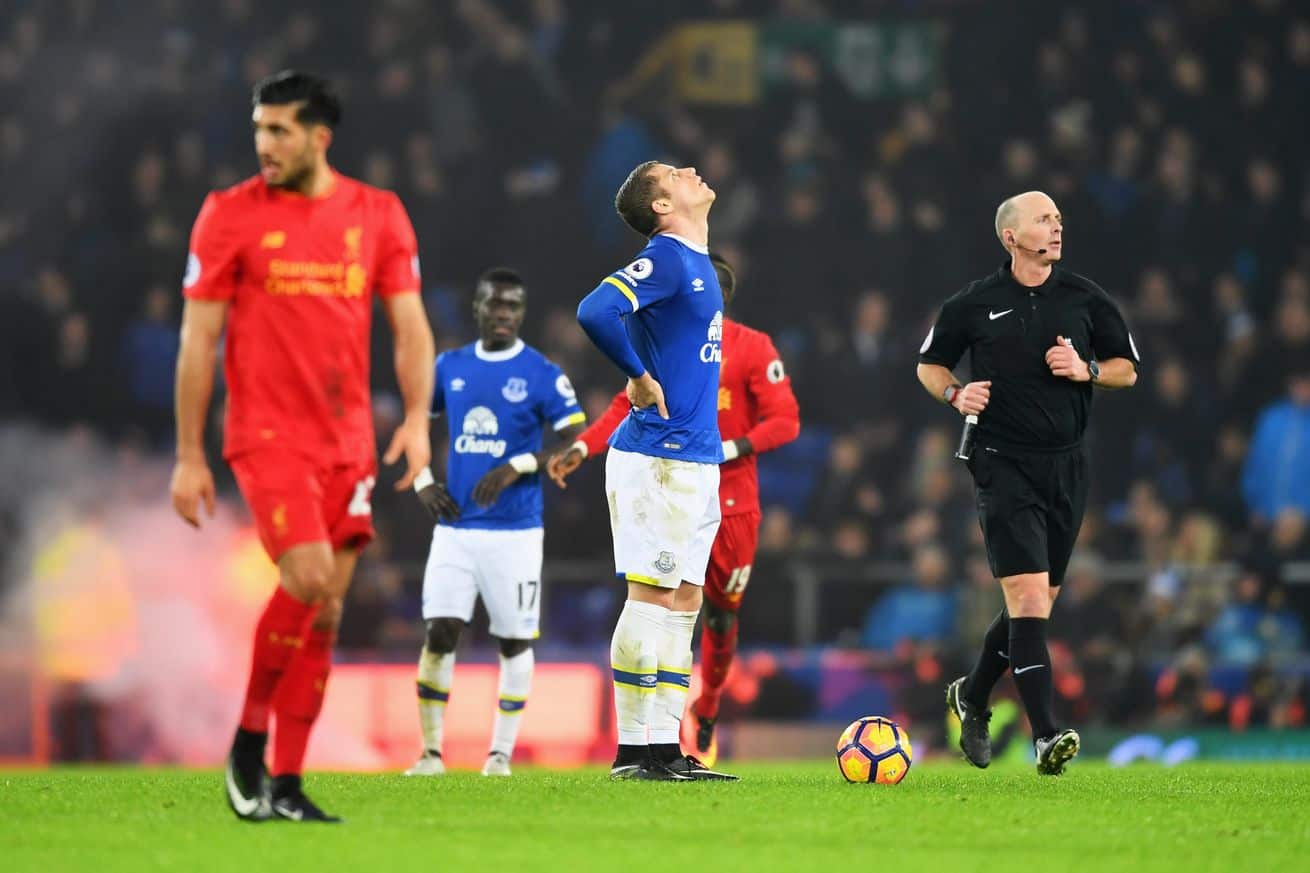 Furthermore, the much expected departures of Ross Barley and Oumar Niasse didn't happen for what can only be described as potentially farcical reasons.
Depending upon who you listen to or which newspapers you read, Barkley pulled out midway through a medical at Chelsea he says he didn't take, in order to get fit and review his options in the January window.
A deal between Everton and Crystal Palace for Niasse was allegedly all agreed only for it to fail to be processed again, allegedly, due to issues over the amount of agent fees involved.
So both remain Blues for the time being, one injured and one reputedly still without a locker to call his own.
Whatever the truth and whoever bears the responsibility behind these deals not happening, their outcomes too surely must be judged as C-.
In the end it all comes down to personal interpretation as to whether or not Everton had a successful summer transfer window.
We certainly moved decisively and impressively in the outset, but the Sigurdsson deal dragged on far too long and, possibly unwittingly caused a loss of focus on completing other deals.
Personally, I think we are stronger defensively for the addition of Pickford, Keane and to a lesser extent Martina , but the deadline day loan of Callum Connolly to Ipswich begs the question, who will fill the left back position if Leighton Baines loses form or worse, gets injured?
The midfield is undoubtedly stronger for the additions of Klaassen, Sigurdsson and indeed Rooney who will surely drop back when required to so that the younger legs of DCL ,Ramirez and Vlasic can shoulder the load up front.
It's up front that is arguably the most concerning area of the squad. With the sale of Lukaku, we lack a go-to focal point until the aforementioned three find their feet in the hurly-burly of the Premiership, Rooney will likely need some protection from getting burned out.
In summing up, personally I'd rate the summer as B+ as until the gelling process of all the new blood comes to fruition, we look a bit lightweight in terms of goalscoring.
As a final thought, one thing that struck me about this window was the hopefully unwitting 'help' afforded to Manchester United by both Chelsea and Everton in allowing Nemanja Matic and Romelu Lukaku to stump up at Old Trafford. United made very few moves this summer, yet appear so far, to be just about the biggest beneficiary… I pray I'm wrong.
COYB !!!!!