[tps_header]
5 Alternative Midfielders Everton Should Sign Instead Of Splashing The Cash On Gylfi Sigurðsson.
We've all been glued to our seats since Mid-June, after noticing Everton had spent more than £10 Million and signed 4 players before the transfer window opened and one player has been mentioned more times than then players brought in.
Icelandic midfielder Gylfi Sigurðsson was by far the captain that steered Swansea's relegation ship clear of the drop, and has ever since been linked with a move away from Wales. Everton throughout the last 2 months have been top of that list and have even seen 2 bids for the 27-year-old rejected. Forcing Swansea to demand £50 Million for their star man.
However we have picked out 5 alternatives that could save Everton a few pennies and still get a good player.[/tps_header] [tps_title]#5 Emil Forsberg (RB Leipzig) Value: £32 Million[/tps_title]
Voted Swedish midfielder of the year in 2014 and 2016, winger, Emil Forsberg has been taking the Bundesliga by storm at RB Leipzig, with his stunning ability and one of Europe's deadliest free kicks. The versatile winger is blessed with plenty of trickery, dribbling skills and excellent vision to pick out passes. Forsberg would however come at a price believed to be around the £32M mark but would fit well in the winger roll at Everton or even as a N.10.
[tps_title]#4 Renato Sanches (Bayern Munich) Value: £30 Million[/tps_title]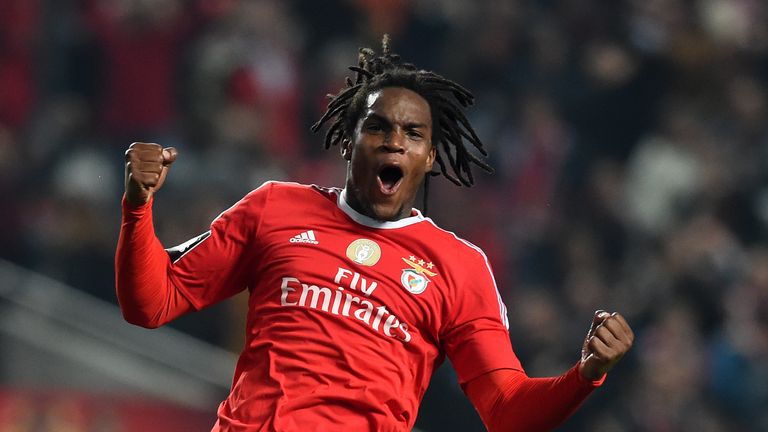 Bayern Munich have confirmed that they could be open to the idea of loaning out young midfielder Renato Sanches this summer. Sanches arrived in Bavaria last summer from Benfica with weighty expectations on his young shoulders, having played a starring role as Portugal lifted the Euro 2016 trophy. However, the 19-year-old managed just 25 appearances all season under Coach Carlo Ancelotti, the majority of which came from the bench. However a move to Everton either on a permeate bases or even a loan could be the move to help revive his career and would be a marquee signing showing off Everton's intentions for the season.

[tps_title]#3 Tom Davies (Everton)[/tps_title]

I know what you're thinking this is supposed to be a top 5 of alternative signings but why not give the youngster the chance to continue in the first team. If last season was to go by anything then the breakout star can only get better and what a boost of confidence it would be to show the faith in him at such a young age and continue to play the young English man.

[tps_title]#2 Marcos Llorente (Real Madrid) Value: £20 Million[/tps_title]

Llorente spent last season on loan at Liga Santander new boys Alverez, he was one of the stand out players of the season with a pass accuracy of 95% he was one of the best ball playing midfields in Spain. He would be a steal for Everton at only £20 million but the 22-Year-Old is highly rated at Real Madrid and is even tipped for success at national level.

[tps_title]#1 Gonzalo Castro (Borussia Dortmund) Value: £18 Million[/tps_title]

Castro, 30 is currently at Dortmund but is falling down the pecking order due too 2 new midfield arrivals, and the Toffees could get a good deal for the player who is valued at £18 Million. Last season Castro created 41 chances for the German side who finished 3rd in the league.
Who would you like to see arrive if we didn't get Sigurdsson and out of the 5 who would you pick if you were in charge let us know in the comments and follow us for all up to date news on all things Everton @grandoldteam.