Things and stuff, but mostly things.
Stuff. Yeah! Things. YEAH!
I feel like so much stuff has happened since we last corresponded. And by corresponded I really mean me putting too much effort into a sub standard and not-very-good preview that will get lost in the intergalactic mire of internet football opinions. Things!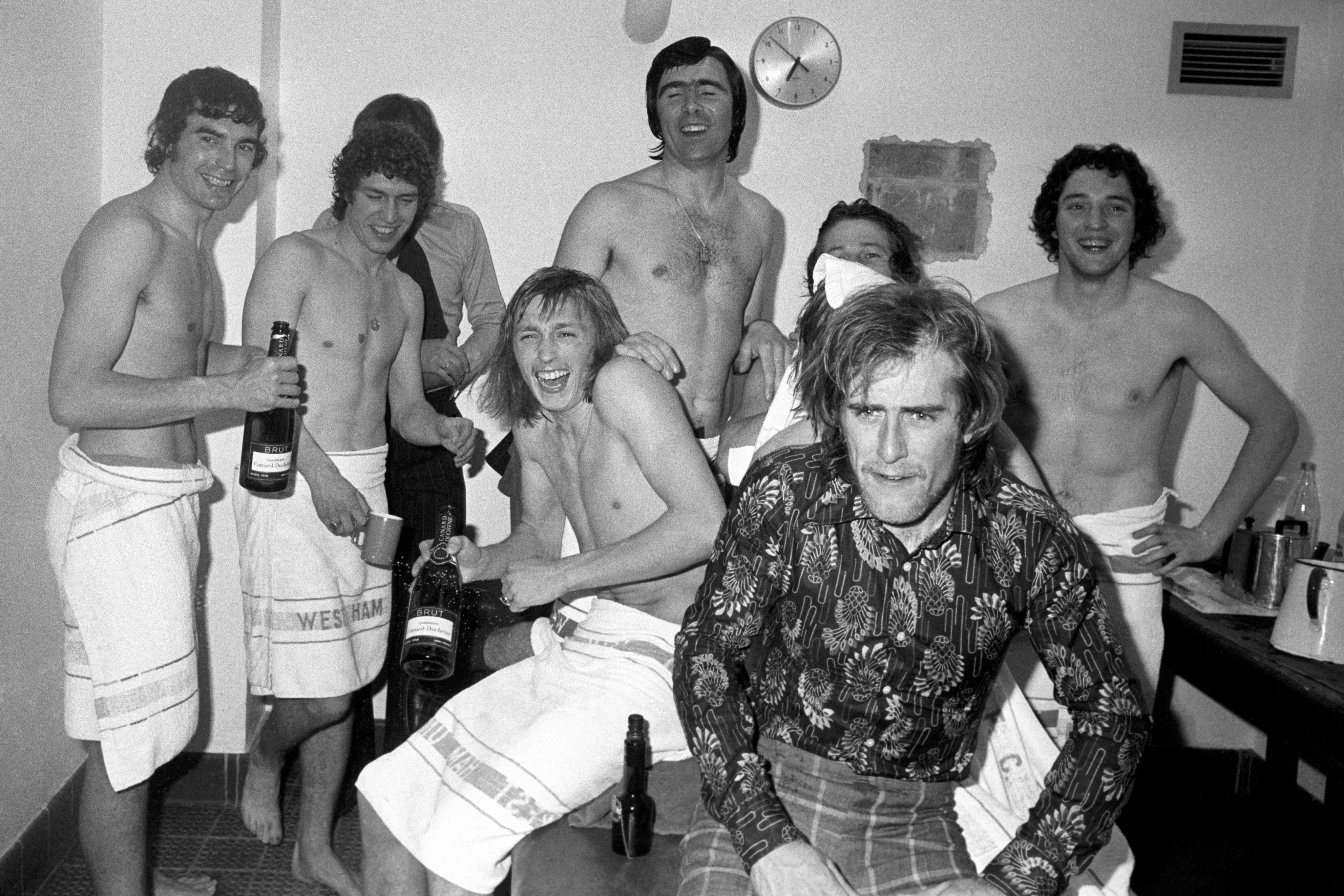 Since we last spoke Japan dipped into recession. Sturridge's groin died unexpectedly thus writing off another year's big red league challenge in November. Pink Floyd released their final album and went straight to number one. Scotland beat Ireland. England beat Scotland. Someone called Ched caused an angry-at-X Factor crew moral outrage meltdown by training with Sheffield United. Off a small isolated penitentiary island in southern France a soon to be very rich bearded man was fished out of the Mediterranean by a band of smugglers and shown mercy. Humankind put an actual robot on a comet by Jupiter. Believe that? Which begs the question, why can't they find flight MH370 then? Something is seriously amiss if we can fire things travelling at great velocity around space and they stick to it and we can lose an item on our own planet that is approximately 84 times bigger than said robot.
And with all this going on it helps a lid forget, put things into perspective even. We're we really that unhappy with Everton before all this happened? How could we be? Everton are ace, maybe even acer than landing washing machine sized robots on comets. Samuel Eto'o plays for us. Just what were we thinking?
There's nothing quite like an international help you forget how crap Everton are. I reckon we can win the league now.
Our quest to win that league starts right here this weekend, at the place you probably love the most. L4 4EL if you're a Sat Nav. But you're clearly not Sat Navs, so we'll call it Goodison Park.
This week's unlucky souls are everything Jihadi John hates – West (and) Ham. Carefully not to choose an orange away kit there. And typically for Everton that same West Ham who were tipped to be absolute dung this season have found themselves going through a claret patch, with their best ever league form since 1928.
Doesn't matter though as, well, they still remain West Ham. And Sam Allardyce is their manager with an allergic face that looks like it's been stung by a thousand bees. A cranium so giant that it amassed it's only gravity, of which Kevin Nolan is caught in as a lonely trapped satellite moon.
Really got nothing too bad to say about their fans as yet again the fixture list is kind to us in a lower bell count. They're a bit Dwyerish, but Dwyer is largely alright. Football straps on it's instrument of doom and regularly shafts them hard. I like that in a team. I people who have genuine cause to moan. They're a bit too "England" for our liking but how boss were they in 1986? Cottee and McAvennie doing all sorts.
But, they still remain West Ham.
They've just won a big Olympic sized stadium on the government lottery so everyone is predicting they will be loaded now and piggy back us into the boss but not quite boss enough stakes in the Premier League. Good luck with that. Was reading that Cottee was saying that they will eventually surpass us soon enough, good luck with the string of league titles you've got planned and managing that not getting relegated thing West Ham. And while we're at it pipe down Cottee you gel headed fat legged goal hanging dwarf, I preferred Wayne Clarke to you any day of the week you little southern beaut.
Seriously though and I don't like to over labour a point but how gutted would you be if you spent all that money on Balotelli and your main striker got injured leaving Lambert and Borini trying to train dead hard and impressing you into picking them instead? Do you reckon they're gutted that they haven't got Samuel Eto'o waiting in the wings with blacked out boots and the insta-smile of a foreigner looking at you when they understand your scouse accent? No two ways about it.
So where will the threat come from with West Ham? Quite simply in the air and their physicality. They are going to hyper compete and put our defence under pressure from the sides and long. And there's no shame in that and nor will I sneer. We know how it's going to be so if we're meant to be so sound then we should be able to overcome it right? Should be.
They've done well to sign super grock Sakho up front who is beasting vulnerable defenders who have been skipping upper body day in David Lloyds. There's a whole host of beauts in the media purring over him but truth be told he will get found out soon enough as does pretty much every other striker that over relies on physicality. It might (famous last words) be a good thing that Distin has to be in the back line. There's an injury doubt over him apparently which means that either caravan heart throb kopite bankrupter Andy Carroll will replace him or if they're really desperate then Carlton Cole.
They're going to have considerable threat from the wing, both in directness and crosses. The two who will likely start will be that jarg Valencia they paid a small ransom for from the World Cup and twenty million kopite club member Stewart Downing. Relax, it's not a very exclusive club these days, with high membership and low quality. Like the UK Netflix before you learn what changing IPs can do. Oh and apparently he's doubtful too, more power us?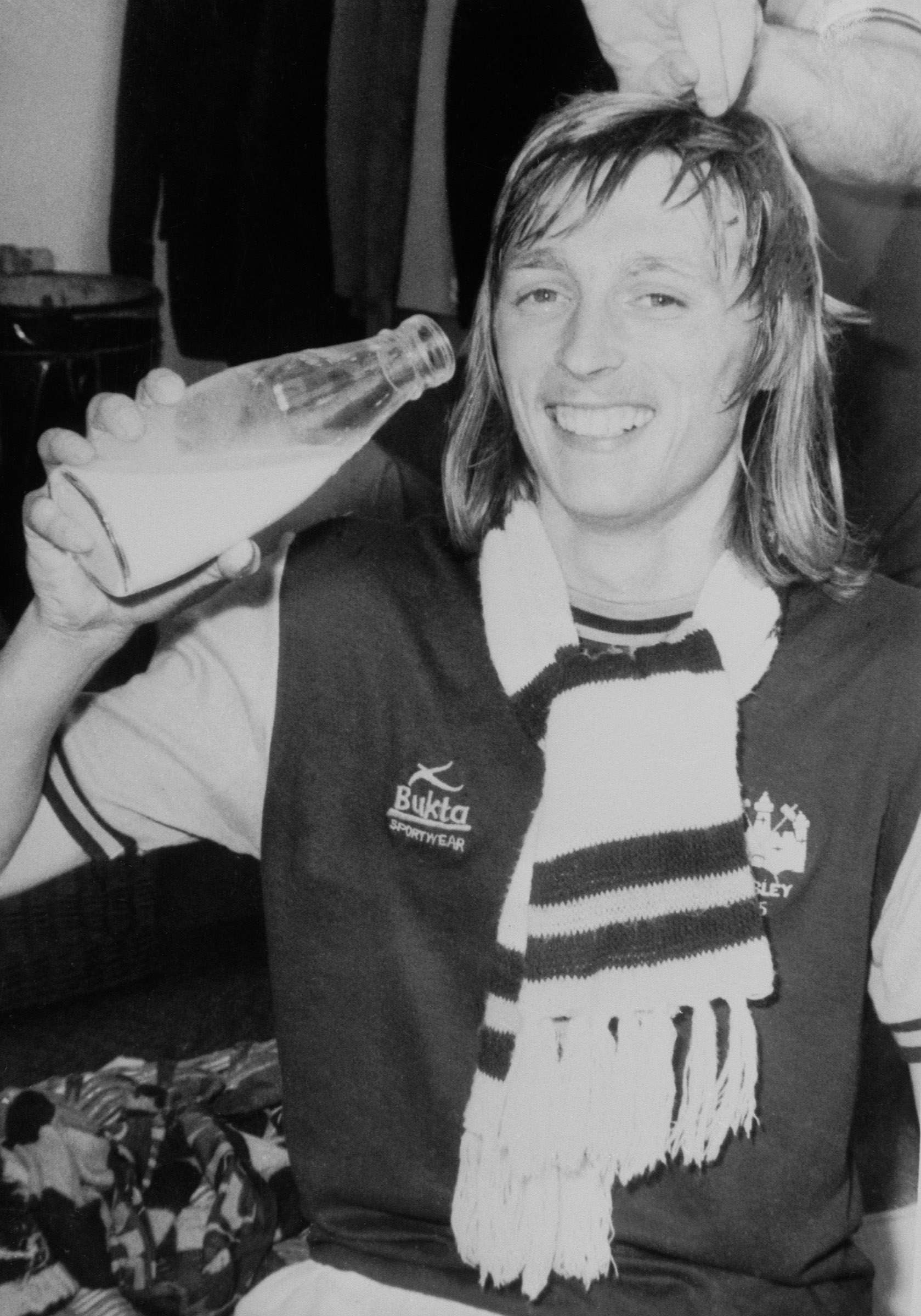 Midfield will be hard working and stubborn. Nothing defines hard working and stubborn more than little Mark Noble the eggplant faced little whopper. He's like a mix of a very bad Didier Deschamps and John Ebbrell. He'll moan and snarl like the younger brother of the cock of the school and I can't wait until someone wipes his clock rar out one day. He'll have a foreign athletic box to box type next to him who I can't even be arsed checking to find out who it may be, because there's always one. It's a Sam Allardyce team after all and it's components are identical if the name isn't. Vauxhall and Opel if you like. Or "just a jarg Bolton".
Jay Jay Okocha though, the only player I've seen that lived up to his Pro Evolution Soccer hype. What happened to Robero Larcos?
Nothing is more grockier than an Allardyce defence. Collins will be elbowing the gibbons out of any of our strikers in his vicinity and that Winston Reid is not a bad defender at all. Goals shouldn't be too easy to come by. Carl Jenkinson who played for Arsenal or may still be on loan should be full back along with someone else.
Jääskeläinen seems to be trying desperately to break free of Jupiter swede's gravity to avoid a collision with Nolan, so Adrian may start again between the sticks.
It's very much a sum of its parts job and you know what to expect. Their tail is up, up higher than it's been for quite some time and despite my general apathetic state to other teams I'm a wee bit happy for them as they're alright a far as London teams go. But they're in our way.
It seems like yonks since I've pondered Everton, longer than one of Giant Haystack's skids, so it's a nice proposition for me to ponder. We've got too many moody injuries for me to sit here, in a bath towel none the less, and confidently predict who will start. So that's exactly what I'll try to do.
Lukaku or Eto'o up front. Barkley or Naismith behind then. Or maybe all of them at once wedged in different postions. And really Roberto, you need to jib that experiment right off as it does my head in. All of them are ace in their positions at various stages of the season against differing opposition. They make me warm inside with their very evident aceness. But it's overload trying to stuff them all on the pitch at the same time. Why not just start one and then bring another on after an hour to finish the job? But defo start Naismith as he's the sex.
Pienaar needs to get fit soon and stay fit before age ravages him too much and he does one back to South Africa to set up township projects while regrowing his dreds, and getting frustrated with them taking so long. He looked like a Garbage Patch Kids version of the Predator pre clippers. Played like one too. Probably McGeady on the other side of the wing then. Rejoice though fellow Evertonians as we are led to believe the boss eyed Belgian is likely to be on the bench for this. And how we've missed him.
Barry getting wrecked by that bad texan Jordi Gomez poses us a big problem. Did you think he was ace? You'll notice just how ace he is now with his absence in each game to come. Time for Gibson to step up, if he can, from injury or Besic to come in and continue his improvement. But can any of them adequately replace Barry's worth to our midfield at the moment? I'm not so sure.
McCarthy is apparently sound but Roy Keane is sat in the stands making him para and prompting him to throw his hand up to signal an injury to the bench and prompting an imminent substitution. Or in other words Leon Osman. Wasn't so long ago we had Hitzlsperger and Neville in there so I suppose we should be thankful really.
Jagielka and Distin at the back as there's no one else, save for young untested Browning. What about fullbacks I don't hear you cry? They're both a bit touch and go too. Coleman should be sound but there's a good chance Baines will sit this out and with Oviedo still not ready from his leg MOT it should mean that Luke Garbutt gets a chance to start at left back. Probably will be something else there now as it never seems to work that way, Premier League managers are prudent when it comes to defenders. Do one Howard with your positioning from free kicks and what was you doing lying on the ball? It worked anyway so well in.
Were having a frustrating season all be told and it's games like this that a fresh Martinez's Everton found a way of winning last season. Whilst draws are sound there's a bigger disparity between win to draw than there is draw to loss: those extra two points make all the different.
We find ourselves now again in a little sequence of games that we have to finally find out gears and kick on to do what we know we can, but then there's many other clubs in the same league thinking the exact same.
An under inspiring Everton turning your days off into an absolute scrotum of a weekend is no good thing. Yet they remain West Ham. We are Everton.
Lots of things can happen really.