With the enthusiasm of a fat dog on a lazy hot summer´s afternoon we soldier on.
And where better than launching our big come back, and unstoppable charge to ultimate glory, than at the home of the current league leaders and best team in England. With a nic-nac paddy whack give a dog a bone and all that.
It´s been a dull week for most as we all have different dealing mechanisms with a loss to the worst sh*te team in living history in the semi final of the only cup we had left to win, at Wembley, after leading at half time. There´s no running away from it. For a manager and team full of supposed gritty characters, we in reality have a bunch of meek sh*thouses. Do us a favour lids and swerve the twitter and media soundbytes, you sh*t your pants when it mattered most.
There´s now five games left of another underwhelming season that even the most positive would struggle to twist. We´re not going to qualify for Europe and there´s no cup I know of awarded for seventh place. Maybe in David Moyes´ mind although I´ve just read something saying he´d be happy with us finishing tenth.
No matter how skint we are or down on our luck, it´s never ok for Everton to finish tenth. And no patting on the head from the media can convince us otherwise.
To a nervy Old Trafford it is then, a brothy soup full of hardcore United lads, corporate day trippers and gloryhunting cockneys baying for our blood.
We´ll get something from this and don´t you know it.
It´s been a weird season for United as they´ve got arguably one of their weakest teams for twenty years and they´re been up against the all singing all dancing City globetrotters who tw*tted them at home and looked for a while like they´d run away with it. But United are made of sterner stuff. They have that winning mentality thing that unfortunately two or three Liverpool players and none of ours did on the weekend. Except it flows rapidly through the veins of pretty much every futbolista in red at Old Trafford and that kind of stuff wins you shiny things.
There´s no United love in here, their teams have produced some brilliant football to watch over the last couple of decades and they´re been good champions but ultimately they´re the team that Everton are facing and I want them beaten and beaten well. As unlikely as it seems. I don´t want City winning the title though, that would drive the bellend levels in the media up to levels that would make me bury a big hole in my back garden and dwell for some time. I find United far more preferable to them and their ground is boss.
It would rude to comment on United without a couple of loose stereotypes thrown in for good measure, after all they´re mancs and were scousers/wools so it´s in our DNA to fume at each other, but strangely be good mates on holiday together for the most part.
The Manchester alpha male is a territorial one and marks his land by placing an arl unused couch in the front garden or non MOT-able Escort Mark II in a front garden littered with used nappies. Being the cutting edge of 1983 there you´ll notice that it´s permanently Movember backed up with too much stone washed denim and the ultimate sign of uber testosterone, the male ear ring.
Their lids are similar to our lids in many ways but favour a minty baseball cap with the fringe sticking out and they breed on appearance of the first peyab. Those lucky enough to hit Picadilly 21 and Sankey Soaps back in the heyday will tell you that the local female population give out wanks for fun. By direct comparison to the pyjama wearing frigid orange fascists that roam our fair city. You see it´s not that bad at all.
Player wise while they may not be strong one to eleven as normal but they still have a talented squad and a number of players that can hurt us, including a 38 year old Ryan Giggs and a comparatively youthful 37 year old Paul Scholes.
It´s still a good defence well marshalled by Rio Ferdinand who seems like he´s been around since the 70s. Vidic is the man there though, one of the best defenders in the league, he doesn´t usually give many Everton attacking players a sniff. De Gea is on fantastic money so wouldn´t you think that wherever he gets his hair cut – which I presume is a salon which gives our free cold Budweiser – would tell him that his crap beard makes him look like his home in on the back of a trailer? Evra and one of the favala rent boy looking twins will complete their defence.
A middle two of Carrick and Scholes is waiting to be got at by someone with a bit of guile and craft. Any United fans readings this would laugh if I put Gibson forward for that but I won´t but Fellaini and Osman (who I think starts in the Cahill place) might get some change out of them. That´s obviously discounting the sides of midfield where any one of Nani, Young and the brilliant Valencia are going to do to our fullbacks what a Welsh striker does in a Travel Lodge. Allegedly.
I´ve been laughing at the latest sh*tstorm in the media this week about Young diving, he´s always done that the little beaut. What´s amused me most has been the ever opportunistic Liverpool fans kicking up most of the stink trying to rationalise Suarez´s behaviour as not that bad. Sure thing. On top of their distasteful hatred for Evra objecting to being called racist names by the buck tooth racist f*ck it´s ironic how they label us bitter yet anything to do with United makes their collective veins pop out of their heads and start them talking about Alex Ferguson driving a UFO to the FA every week and giving them bungs.
Rooney, Wellbeck, Berbatov or Hernandez. Choose two and pitch them against our centre halves. Let´s see how they do, should be a good match up. It can go well or probably horrid. Get them to nil nil at half time and United will twitch somewhat. Just wait until we unleash the Anichebe at them.
Enough of the dreary doom and gloom lids, we were boss until Saturday. Weren´t we?
One thing that is still very boss to us is the Croatian wide armed slotting machine. His celebration is not going to win awards but when he wheels away my heart does somersaults. You ace bastard.
Word is Cahill will sit this one out which means Osman will be there or someone else but definitely not two strikers. No siree not at Old Trafford, this is Moyes.
Fellaini and Gibson pissed all over Liverpool´s midfield first half but lost their way in the second where we done that ridiculous thing of sending Fellaini up front. Stop that sh*te. Gibson is returning to Old Trafford where it didn´t work out and there´s no shame in that. He´s been very good for us as his confidence grows so maybe he´s just finding his level. A 30 yard toe bunger winner would be just too good to wish for and let us overlook the fact that he´s trying to mask the onset of early male baldness by keeping it on a close number 2.
Drenthe got his final written warning and dismissal in the same week so his reference won´t be too good. Pienaar is back, yes he´s back. Now sign the tit before we play dull football again. We´ll probably have Coleman or current flavour of le month Gueye on the other.
Expecting Neville at left back? Possibly. Although it very may be Distin which would rid Moyes of the decision he hates most on how to start Jagielka. If there´s ever a time to start Coleman at right back then this is it. Five games, he´s going nowhere on the right wing so put him there and see if he´s got what it takes.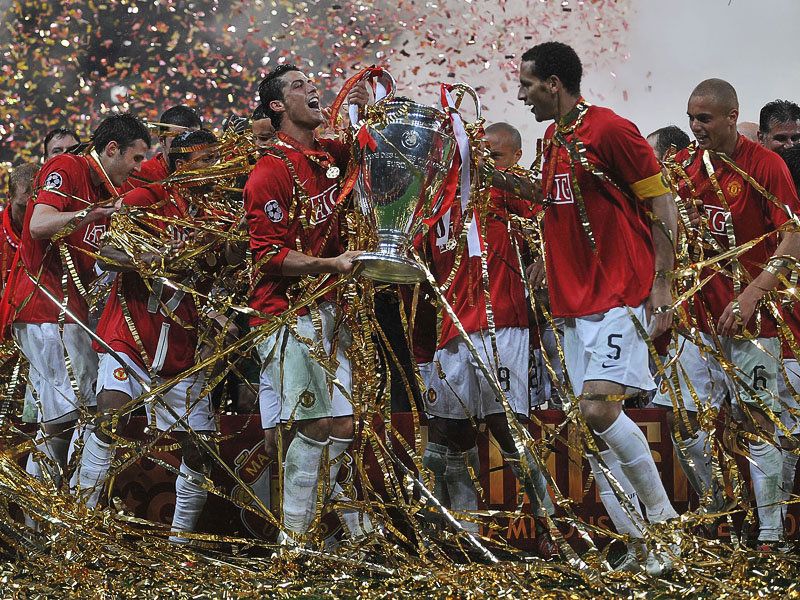 It´s weird going from a game where your expectations are so high to a game where you´re expecting to get nish out of it. We usually react well to big adverse results so there´s a half decent chance we´ll turn up and make little Joleon´s wish come true and take something from there. By the way Joleon, politely f*ck right off.
Five to go. Horrid though that, while some of you are willing the end of the season we´re soon going to have that terrible big void of non football in festering weekends.
We might as well make the most of what´s left then. Get the f*ck into them blues.
Written by chicoazul