The rollercoaster of this crazy lil thing called Everton was continued after a truly refreshing and encouraging start to Moshiri's seventh man in six years of St Domingo's weekend club for boys, girls or however you want to identify yourself, really.
The prolonged drip of despair, anger and fatalism was washed away as Everton inexplicably scored four goals for the first time this season, in a display of verve, control and almost confidence. It did make we wonder how much of that was attributable to Everton being good or Brentford being poor. Then when I pondered that, as one occasionally does, it made me think about how the fortitude of the Everton players currently in house is so dependent on a leader they can be arsed playing for. That's not particularly a good thought to have considering how many managers they've seen off in the past few years. So instead I decided to not think so deeply and just enjoy Everton making my Saturday evening feel alright again. God knows it's been too long.
Suddenly the masses were joyous and going down was we fuck, we were gonna live forever and ever and do all manner of rude things to any poor, unfortunate bastards stood in front of us. Then my brain engaged once more and said hold your horses for two more weeks and see how it goes.
So here is the next part of that two week weird mental pact I've made with myself that no one reading this surely gives a fuck about, as Franny the Lam's front foot toffs make the journey far north to denied Scotland and face an intriguing match up against the richest club in the world ©.
'Intriguing' as both clubs are scrambling at the wrong end of the table in the second half of the season to secure the points that enable them to further their dirty capitalist pigdog ambitions next season. With Newcastle just starting their journey into the life of being filthy rich owned and daring to dream of better times. Should they solicit any guidance then the best strategy one can give them is to study everything Everton have done in the past six years, and just simply do the opposite.
Now the petty amongst you may begrudge the excitable North Sea molesting hype lizards being able to splash the cash and have a crack at those protected at the top, and I commend that pettiness as it's what social media is all about really. However I see the gigantically giant North East giants as time served in being ran like a horror show, honouring the great Newcastle tradition of relegations along the way, and cannot seriously begrudge them their chance at enjoying, relishing perhaps the most precious commodity in this hideous rendition of the working class game: the thing they call hope.
Sure it's fun to poke the hysteria prone and the edgy for reaction and/or over compensation to kill a dull moment in the day – and let it be said that these guinea pig sounding topless hype slags are much fun for this – but I often lament the protectionism from all angles of the current favoured six teams in the English game so if someone can go in shake that up a bit and irk the slew of cliched patronising turds that we have narrating the game, then I see that as a positive thing. If at this point you see the Premier League as anything more than a pantomime then in my humble, oft flawed opinion you're doing it all wrong. Sure each and every one of then will have the blood of Khashoggi and the (horrifically overlooked) slaughtered Yemeni on their hands but football fans are adept at spin doctoring pretty much anything and everything these days, in their search for some reflected glory and meaning in their life. Evertonians tend to buck this trend a little with our enthusiasm for the Greek Tragedy type mindfucking their own team bestows upon them, and the outburst of acute fatalism and gallows humour it brings. Each to their own.
There seems to be a certain narrative online of Everton and Newcastle fans not getting along. Not quite sure where this came from or the bad faith actors stirring that pot but I for one enjoy the company of Geordies very much, and spending time in their nice wee one club city. They're engaging people, with good humour and a splendidly strong working class vibe. Compared to the smorgasbord of dull try hard ferrets inhabiting English football as a whole they're definitely preferable, perhaps even fanciable to the scouse palate. "They call us scouse mackems though" I hear you cry, but I see that as a compliment when you consider Sunderland have won 50% more titles than Newcastle, and Everton have been crowned champions more than double that of Newcastle.
On the contrary they should call us the scouse geordies as our nearest rivals too have been much more successful than us but perhaps, in that famed wacky sense of humour, they're just trying to play hard to get for our affection. Well I say come here Bonny lad and let us bum your head off! Or just stand aside as we spend weekends in your city doing all sorts of ghastly things to your womenfolk, who may perhaps be your girlfriend, sister or mother. I stand before you and ask how can Evertonians be anything less than appreciative to Geordies with hospitality like that?
Newcastle have just had a Steve Walsh of a window spending good money on a few names like Trippier, Wood, Burn, Guimares and Targett for close on 8 figures of your Brexit pounds. This is usually a precursor for Everton to ship a goal to each of them or Pickford throwing a few in his net, yet one can dream under Lampard it may be different. Should that prove then name a stand at Brammo Moz after him. Newcastle will also have key players like Shelvey – the only Premier League footballer that can lick his own eyeballs – and Evertonians might be wanting a close look at exciting winger Saint-Maximin who has been strongly linked with a move to Goodison in the near future. Newcastle have undergone a recent managerial change towards a progressive young English manager recently too as Endor's own freshly waxed Eddie Howe has came in and shown improvement, even if they are hoping for that to step up some now – particularly with the heavy investment of new signings. Fan power is a force of nature at St James' Park so expectation will be ramped up considerably for this game and subsequent ones for the rebirth of the great Geordie swashbuckling everyone's favourite second team of the mid nineties front foot hall of famers. OK they didn't win anything, and a really shite Everton team in the same period even managed that, but was you entertained? Welcome to the pantomime, pet.
Francis Lampard will have some more options at his disposal for this game, with Calvert-Lewin perhaps fit and new signings Alli and Beek not cup tied. It will be somewhat interesting to see how he sets up considering this, and if he will place faith further in his 3-4-3 formation from Saturday or mix it up a bit to utilise the new blood. As well established for any unfortunate soul reading these previews I have the tactical awareness of DMT addled sloth so I'll leave that analysis to others much more suited than I. If you can't get a funky tune out of Richarlison, DCL, Gray, Gordon, Townsend, Alli and Beek up the top end of your team then you really shouldn't be into music.
Just to touch on a few of those aforementioned names and how they may be instrumental in Everton's fortunes for the rest of the season. Starting with Anthony Gordon, sporting the appearance of a 1950's striking Welsh miner – but in a handsome way – he's turning into a baller and it was really encouraging to see the ovation he got when leaving the field on the weekend. He earned it. There's something quite special about a young talent that's one of our own realising their dream, out of all the prospects of the last decade or so it is he looks like he has that extra gear to realise considerable achievement in this league. Be great if that was at Everton, and for the usual top bloo scouts writing him off earlier in the season I hope you keep your claps to yourself, anything he achieves will not be relevant in your world. That Gordon and also Gray are on our wings brings a hope that Evertonians, under the appropriate management, may expect some regular exciting football to watch, as fuck knows it's been too long. Along with the dependable Townsend it would appear Everton's width problem has been fixed for less than an outlay of two million pounds. which bucks the trend for the annoying profligate approach to Everton recruitment of recent times.
Also the day Richarlison leaves us I'm off to support Newcastle. It's coming soon I fear, but until then enjoy him.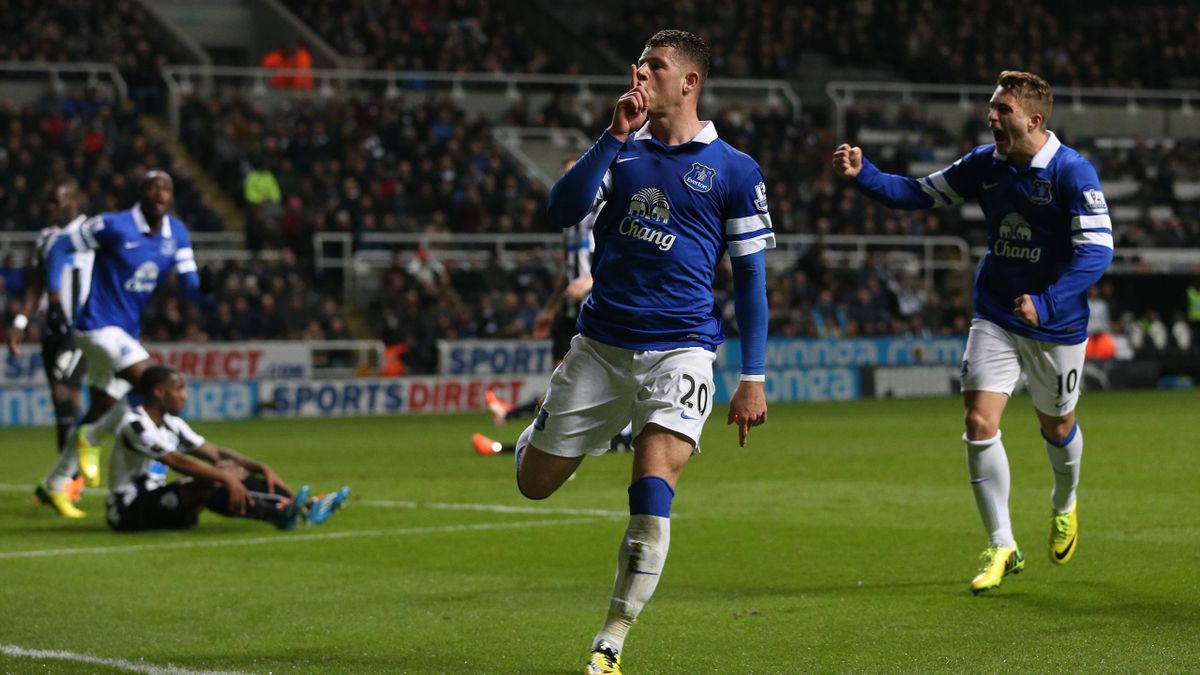 Anyway there's three points on offer to the bold and worthy with the bonus of denying three points to the other team in a mutual struggle to be better than they were, are. If Lampard navigates that then I'll be one step closer to regaining enthusiasm about Everton, and that crazy lil thing called hope.
May the best team win. No fuck that, just into them Everton.