Another Anfield derby, another bottle job by the Blues.
The 228th Merseyside showdown ended in an easy win for our lovable neighbours.
Not the first time.
No wins against the Reds in seven painfully long years. Worse still, the wait for a victory at their place adds up to a humiliating 18 years.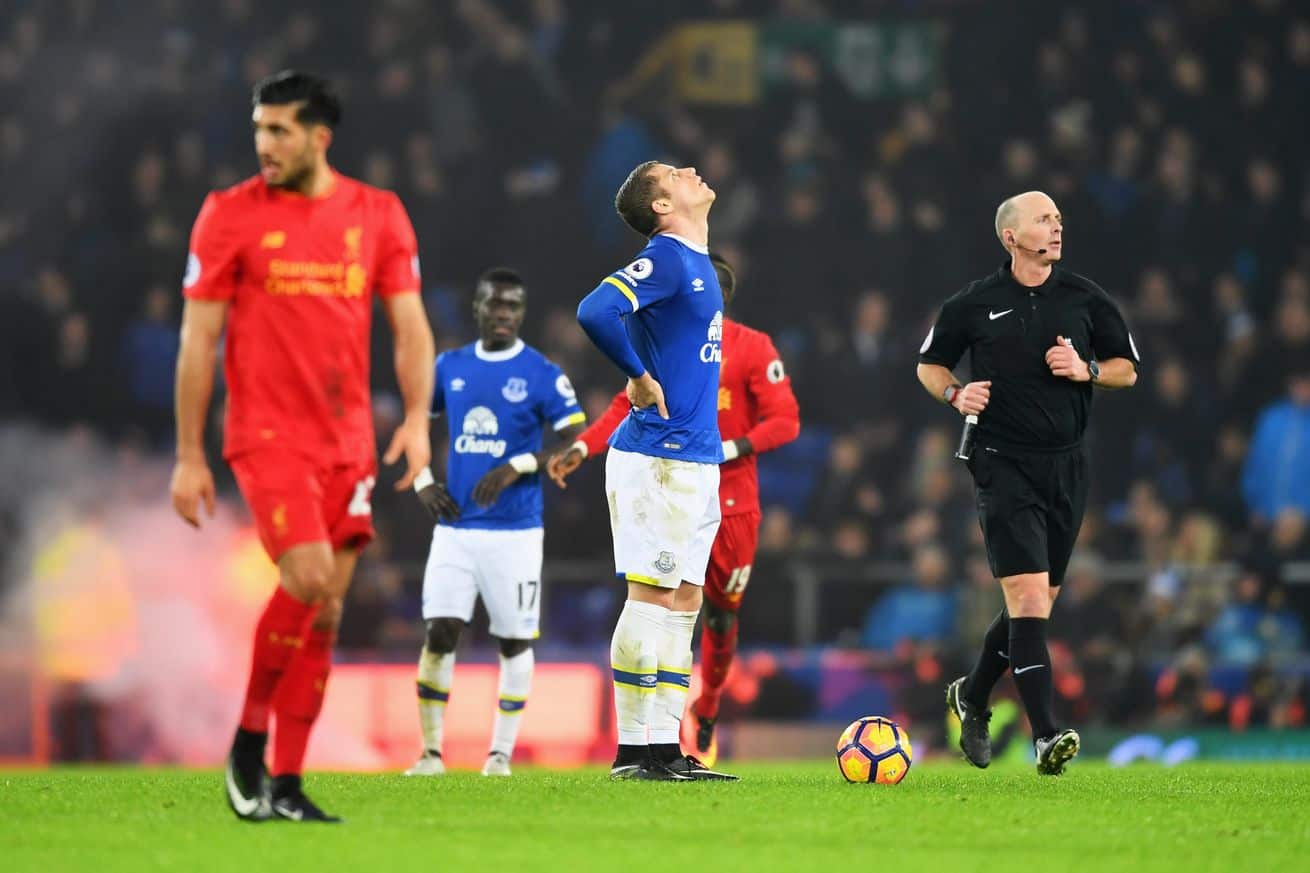 Makes you ask the question, is there a losers' mentality deeply embedded in this football club?
Our wait for a win away at the Premier League's current top six is truly diabolical.
Chelsea dates back to 1994. Arsenal, 1996. Liverpool, 1999. Spurs, 2008. Manchester City, 2010. Manchester United, 2013 – after a 21 year wait for a triumph at Old Trafford before the 1-0 success over a depleted David Moyes side.
Not to mention the 22 year trophy drought.
It doesn't seem to matter what set of players take the field and what manager is instructing the boys in blue, they crumble in the big games.
Horrible as it is, it's a fact. And boy does it hurt.
Something is fundamentally wrong with the mindset of this club. This was never more evident than in the build up to the latest miserable demolition job at Anfield.
Club captain, Phil Jagielka, was interviewed before the clash, expressing how we could hopefully go to Anfield and get a 'positive' result whereas on the other side of Stanley Park you had Philippe Coutinho saying how it is imperative that Liverpool win the derby, not worrying about our current run of form. Only winning.
Jamie Carragher, in an interview with GrandOldTeamTV, publicly embarrassed senior pros past and present at Everton when he exposed players such as Leighton Baines, Leon Osman and Tony Hibbert for being nice and friendly on derby day.
What do you make to this?

Full interview;

PART 1: https://t.co/apcTXj85YE
PART 2: https://t.co/ybRBPZ37PK pic.twitter.com/9evQncw0Tj

— GrandOldTeam (@grandoldteam) March 28, 2017
The suggestion was they behaved like the game was already lost even before kick off.
Ronald Koeman's Martinez-esque 'performance didn't reflect the result' comments on Saturday was not the biggest confidence booster – but he's the man to make Everton the winners we want them to be, I'm sure of it.
With Farhad Moshiri's backing, getting rid of the losers on and off the pitch has to be the main priority.
The current record is not good enough and serious change is needed. Quickly.
The boys of L4 can't expect to break into to that coveted top 4 or win any trophies until the mentality changes.
We might have money, plans for a glorious new stadium and new signings – but until we start turning over the top six, starting with Liverpool, the city, or trophies, will never be ours