Everton are boss, pass it on.
Not that I don't doubt for one moment that we'll meekly labour to an underwhelming defeat against Spurs but if you can't enjoy relative triumph for a second or two, then life has little to offer, dear reader.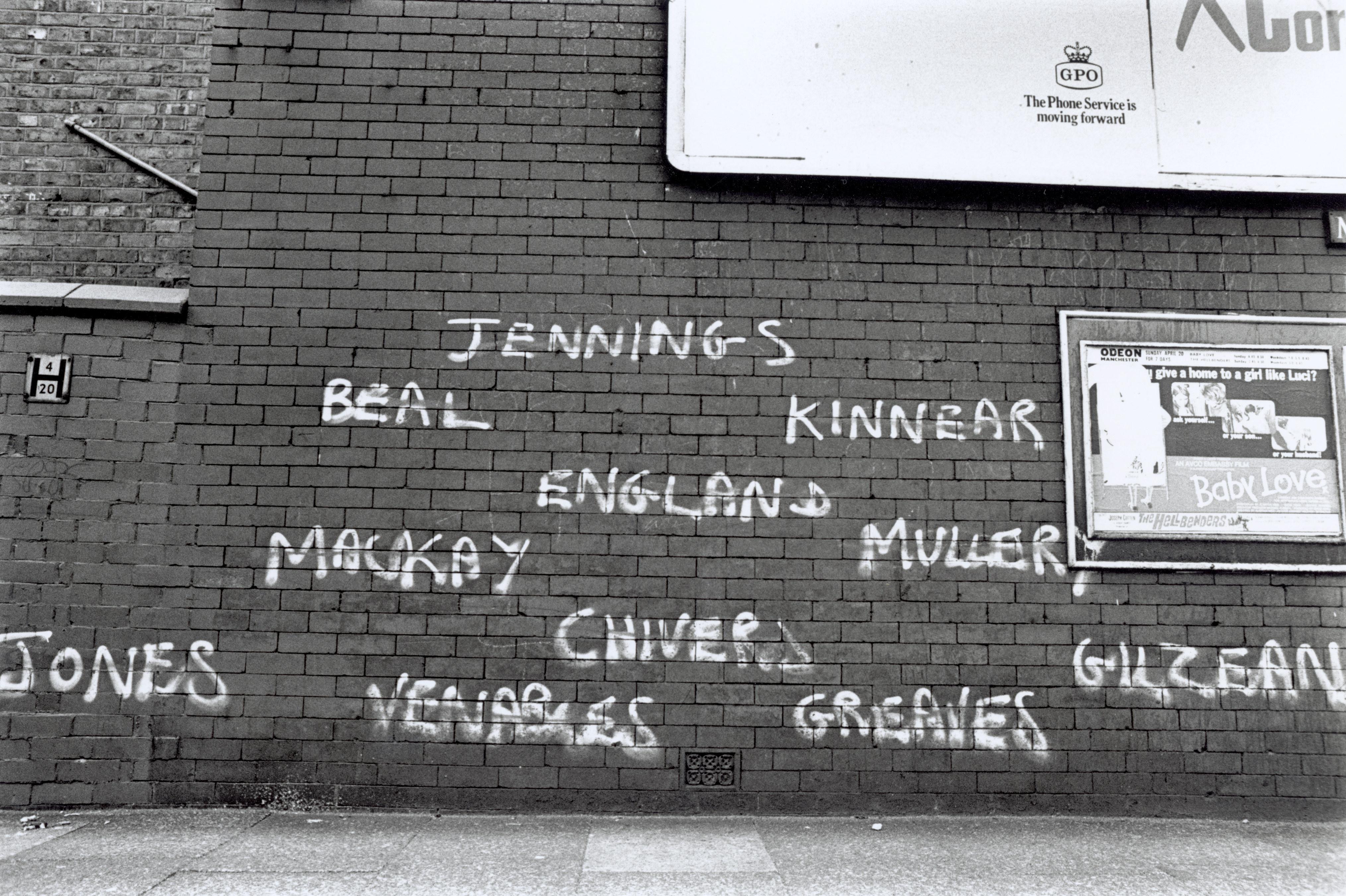 Yeah but they had like a hundred shots against us. But they made us defend loads. But they won the territorial possessions though.
Too bad they ran up against a downright nasty Everton who scored six against them over the two games and pissed the supposed group of death. Soz abar us.
A lot of boxes were ticked as many of you ventured the cold but compensated yourself with fine Germanic beer and jovial songs of a diamond from Wavertree, if the videos are to be believed.
Nothing compensates the dull pain or mundane life better than an ace Everton doing all sorts of wrong to belligerent oppositions though. That bird you settled down with before the sex dried up becomes ace again. Everything is ace. You've not had a tax rebate for seven years but that's sound. Your back's playing up but there's no pain today. The cold rain soaking the front of your kecks on the way into work when pitch black at six thirty in the morning doesn't even arse you. Everton are doing sound things.
With only the joy that beating a half arsed German team two nil in a jarg competition that no one's arsed about can bring. Well, no one but you's arsed.
And me.
The supposed curse of the Sunday after the Thursday before is negated this week as we take a trip to White Hart Lane to play the closest thing to a parallel existence Everton in the English leagues. You can pipe down with your Aston Villa comparisons at the back, they're utter pony.
Having to endure a more successful and tithead neighbour is a painful cross to bear in urban England. Spurs know this well, and the inexplicable propensity for self implosion when it looks like you may be getting the better.
Long periods of winning naff all can focus the mind of a fanbase onto the aesthetics. A more spiritual appreciation of the good things that you have, or have had, as the human ego tries to compensate for ultimately being one of life's losers. Out come the placating monikers of demanding good football, being football purists, loving a big number 9, getting right behind the team, not accepting less than 100% commitment from their players and a whole host of things that sedate the said fanbase. A fanbase who in reality would swap all of this, and their mothers, for just one sniff of the gusset of success. A League Cup would do nicely. And screw you all, every single last one of you.
That Ricky Villa though. And Hoddle's poise.
And there's no denying that Spurs are a beautiful club. One still in touch with it's local area and a proud, proud history running through the English game.
It's Chelsea winning the cups though isn't it? And think back to your happiest times. Mine were watching Everton decimate teams in England and Europe without give a flying about anyone or thing. Those were the times. Please can we have these times again? Just once more. Go head. Before I return to star dust.
I could spend a few months studying the life and times of Spurs in the fifty years since their last league title and produce an in depth and polished analytical report – including conclusions and suggestions – of why they've not won one since but I can save myself, and anyone tragic enough to be subjected to hypothetical said report, some time and effort but pin pointing the acute reason: they appoint some really rubbish managers and then sack them at the first whiff of trouble.
And sometimes it's just as simple as that. Spurs are the footballing equivalent of stoned masturbation. It seems boss but afterwards you're left wanting something that means a bit more. The void remains. Just sleep it off.
Maybe by describing them I am describing us to them. But we know that that's defo not true as we've already established that we are ace, least for today.
Suppose I should talk about the players lest I disappear up my own introspective arse, writing nothing more than another piece of footballing opinion trash on an internet creaking at the seams with similar worthless guff.
Harry Kane was wearing full Next suits at christenings when he was fourteen and buzzing at having pubes. Full on pubes and not blondies. He is blagging lads a year or two above us his age, convincingly about getting bare tit off the barmaid last week in the Paradox. He loves it. IT. And that's all well and good until Muhamad Besic slides in with scant regard for your well being and leaves you face down in the mud, losing Harry's possession and dignity in one smooth movement.
Or maybe they'll play Soldado. Soldado who is restricted by a massive invisible bungee rope attached to the semi circle on the edge of the box. But cost as much as Lukaku, who has a gigantic force field that repels the modern football away but by force of nature he still manages to control it and slot like an absolute G. Not that I know what a G means, I just seen it being used on twitter and assumed it cool.
Some fast wingers will play like Lennon and his jarg stipes through his eyebrows like a pair of Bob Isherwood trabs. Or that Townsend lad who shoots on sight.
Midfield will involve some ace footballers who on their day will devastate anyone who doesn't stand up to them. Or have self confidence issues. They'll open their body out beautifully for the cameras as they casually zip the ball across the turf out to the far wing and be credited with exceptional footballing vision.
Defence will be some athletic grocks, possibly French, or an English lad on the fringes of the current national squad who is dead comfy in possession but has knees made out of Morph's mar. Fullbacks who are pacey and like to get forward but get pillaged like a north Nigerian village by any savvy opposition wingers. And a keeper who is a boss shot stopper but liable to letting a roller in every now and again. Maybe by describing them….
Their fans are alright for London. The area around their ground stinks and you end up watching the game on the big screen like a forbidden cleavage sat across from you in work. Pochettino's head is due to explode in 2017 but by then he'll be on the list of failed Spurs managers, but he'll be ok and enjoy relative success managing a team in somewhere like Switzerland a few years from now, even getting beyond the group stages of the Champions League. Well in lad. Seriously though deflate that skull before it goes pop.
So Everton then.
We either rested some players for the game in Germany or there were soft tissue injuries all over the shop. Lukaku offers us absolute nothing but goals apparently. Eto'o was very quiet as he tends to be when played from the start. Can't see both of them starting this game with Naismith due to return so I'm sure Martinez will go with some concoction. But hope he sticks to playing players in their preferred positions, we looked a lot better balanced for it against Wolfsburg.
Ross Barkleberry has a new song about him, must be boss that. Not his season so far with an injury and save for his first game back he's not in the best of form. Hoping that comes together soon as we'll be all the better for it. After two starts in his first week back I wouldn't be surprised to see Mirallas take a breather on the bench for this too, apparently Pienaar stands a chance of starting. Needed too. McGeady is as temperamental as a scouse wife. Some days sound and other days a nightmare. We're overloaded with boss left backs apparently so wouldn't be surprised to see one of them pushed forward at some point if we're struggling for wide options.
McCarthy's thigh AIDS is a concern but opportunity knocks for people like Besic who had a really good game in Europe, really good indeed. Barry is apparently on the verge of returning which is a massive pro for us as he's the man who makes a lot of good togger happen in the centre. If he doesn't then expect more of the Osman Holding Midfielder Project.
Our defence was excellent in the past week making a mockery of both Jagielka and Distin being wrote off not so long ago in the season. There's a weird propensity with the modern footie fan to want to declare everything as the best thing ever, or totes finished. Blame X Factor culture if you must. The advent of player form seems to have been forgotten. Anyway, it's much needed until Stones returns and not a day too soon. Baines should be fit but young Luke Garbutt was very assured, not just in the attacking part of his game which is a real strength but in his defensive discipline too. We look forward to seeing more of him. Coleman thankfully will be back against Spurs and will need to be on his raiding best down that right wing and Howard didn't do too bad himself in the past week but I didn't want to tempt fate.
And that concludes another dreary preview, I almost feel the need to apologise for it.
Sorry about us steaming into your weekend to play our togger. Sorry about Samuel Eto'o doing all manner of wrong in the name of St Domingo's weekend club. It's most regrettable that Roberto Martinez makes your bird's clit itch. Apologies for Neville and that save.
Soz abar us.