And that's a wrap. A big f off World Cup Brazil wrap on a tournament we won't see again for another four years.
Was it worth it then? It was sound you know. It was infinitely more enjoyable than the last one but that's down to mostly the absence of them jarg horns and the bad fly away ball. Af-ri-ca baambatta. You had your chance so stop moaning.
But it's done now and if we're being honest with ourselves it was nowhere near as good as the feeling that Everton invoke in you, and if it is then do one.
So with that distraction out of the way it's the countdown to the new season. Pleasantly it's nearer to the new season starting than it is to the old one ending. Check that.
Everton are still announcing warm up gig dates for the big kick off against Leicester – the bad tits buzzing because they found an arl king under a car park there. Sound that. Shame that you're the appendix of Britain as no one knows exactly where you are or what purpose you serve? But more that at a later date.
The big, well only, Everton news since you last didn't read one of these pointless summer interlude articles is that we signed Gareth Barry permanently on a three year contract.
Obviously Everton being Everton there was some of us in our ranks bemoaning the contract length as apparently he was visibly slowing down and his legs were gone towards the end of the season. Those same legs that went apparently in 2010 when LED 3D eyed Ozil stripped him for pace. Or maybe he's just not particularly fast.
For what it counts I'm made up because he's boss at footie, much better than the majority of the players in midfields that he faces and what's more he links up beautifully with the freckly lad in central midfield. He's firmly in the camp of 'you notice him loads when he's not there' along with Darron Gibson, who to destroy my point just there wasn't there last season but will be for the new season.
I want you to let your mind wander back to midfields in recent history containing Phil Neville, Johnny Heitinga, Thomas Hitzlsperger and the likes and then return to your senses. Alright isn't it? At the heart of all good Everton teams is a boss midfield and we're shaping up with one that is going to do all sorts of nasty things to the poor quegs that face them.
There's more to come apparently too with some Bosnian who was sound in that there World Cup apparently signing too. I seen him for all of three games and note that he's playing in the Hungarian league so it naturally tempers my expectations of him delivering in the first team for the near future but we are at least starting to look in decent shape in some key team areas for the added games this season coming.
There's gonna be more too as Martinez flirts with Lukaku who is turn flirting with the Champions League. The big Belgian is like your mate on the case of the fittest girl in your year. It's commendable and no doubt your Thunderbirds infused first kiss is going to be a joyous moment but is she gonna whisper nasty things in your ear when you're drilling her destroyed at 3am after being ceremoniously launched out of the Rubber Soul for being a tit?
Exactly. Someone have a word with Lukaku and point out that Everton are filthy. We're foul-mouthed little cock hounds. Of course if he signs for big red across the park then he's got the touch of a Ford Transit and is badly overpriced.
In all seriousness the biggest obstacle we have is replacing Lukaku's goals this season as even when he wasn't at the races he was still liable to score a goal. It's going to be no easy feat, especially the premium afforded to any decent proven striker. I would hazard a guess that it's Martinez's biggest priority as those goals turn one point into three. We shall wait and see.
The good thing is that there's nearly fifty days left of transfer window. Not so good when you consider the effect it has on a lot of football fans in the current ages. It turns them into anxiety ridden paranoid melts truth be told.
No one really rang Clubcall back in the day did they? I know it's sound signing new players and anticipating the improvements they can bring but it's prudent to reserve that excitement before they turn up outside the blue, blue tiles outside Finch Farm – which have replaced the Stephen Hughes Memorial Bellefield Tree as the real time confirmation that Everton have signed a player.
The pragmatism of Moyes has gone and Martinez is musked up to the max when meeting new players, you can imagine there will be no shortage of interest of half clued up ambitious players wanting to play for us next season. Let them come, as they will in time. Money dependent like. So maybe not then.
But there's a weird urge to try and pretend that you're genuinely in the know. It's the scourge of any online reading Everton material in the summer when you want to feed those constant Everton thoughts in your head and you're plundered into an electrical world of acne ridden tits. You took a guess and called a team signing a player two days before they did? Is right. RT PLZ. I just want to talk sound things about Everton, as it's the thing I think of most. Help me out man.
It would be folly to pin our hopes on too many of the young lids coming through next season despite Martinez's warm words of late. That step up to the Premier League is a gigantic one for any young lad, never mind the highest performers in just the division below. To temper that though we have two of the best young players in the land ready to step it up next year in Barkley and Stones. Naismith has settled into a more than decent squad player. Oviedo – the sexy speedy little Rican taeg – is due to return. McGeady has it all to prove. Pervy eyed Kevin. The apparent emancipation of Tim Howard. And two of the best full-backs in the league.
That's our weekend thing right there, and soon to be Thursday night thing too. We're not going to turn our noses up at that and sneer, how can you? European togger is boss. Name me five bad things about European football? Go on. Apart from booking a bargain Ryanair flight that drops you in a jarg airport fifty miles from where you think you're going. Or getting meekly put to bed two nil away from home on the following Sunday while BT Sport mock us? What about the Drago haired whoppers buzzing off call themselves ultras looking to give a few slaps about to pockets of heavily outnumbered Evertonians around their 1968 style communist ground? Never mind Junior returning from loan and being out muscled for a crucial away goal in the first tie at Goodison? Or your cash card being cloned and Lloyds not wanting to help you stranded in a cold and hostile foreign city that serves too much mayo on it's butties? Exactly, so pipe down and until you can offer a feasible five up then look forward to playing the fifth best team of some continental backwater country's league.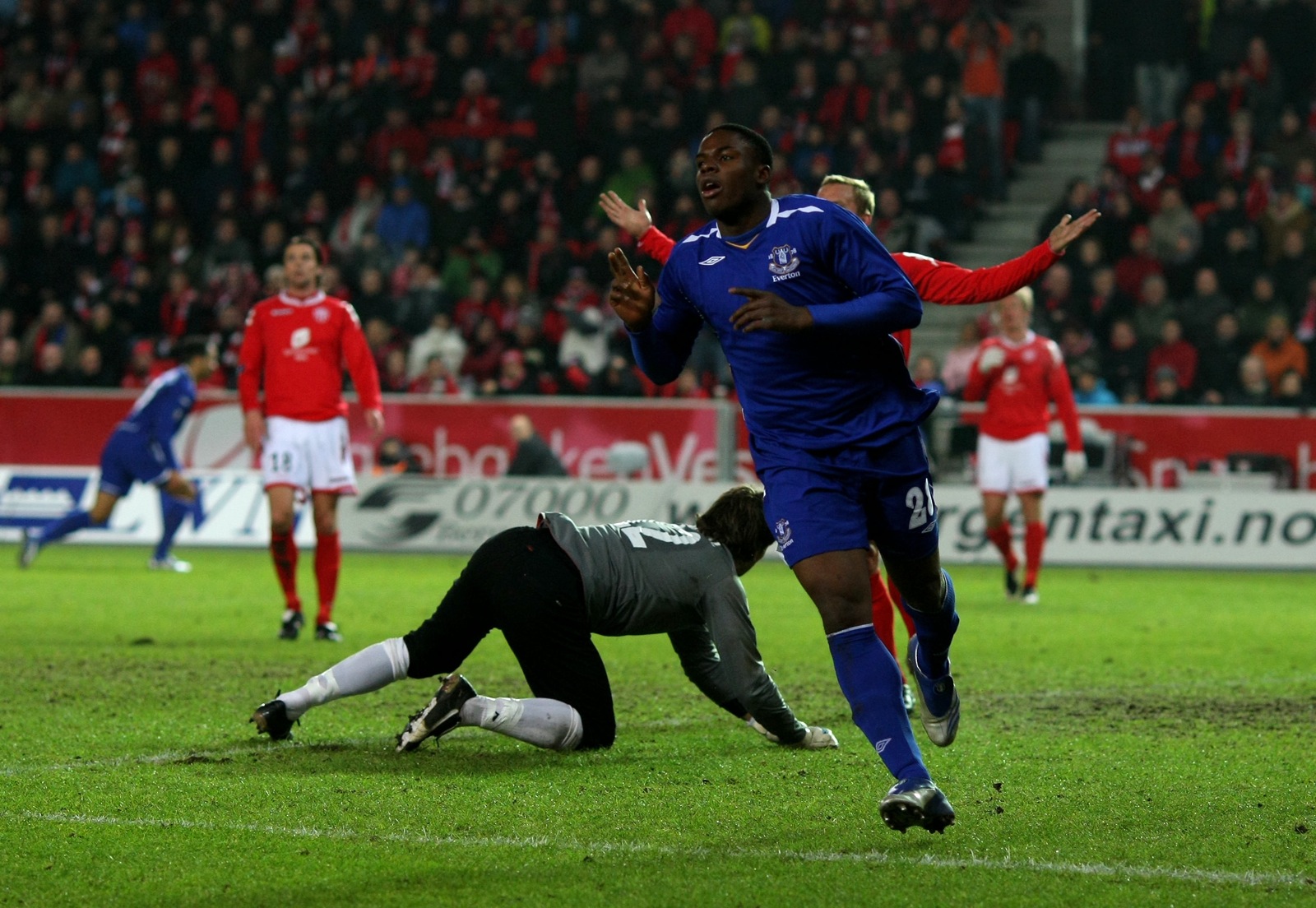 Lest we forget that the current manager of Everton is doing lots of ace things. That got you excited about the new season? No more knives to a Nogsy show down, we're going with an AK47 strapped menacingly to our backs. We're going after teams and if they're better than us then we'll sit off and hit them on the counter attack as we can do that stuff now. Imagine how terrified they'll be when Kone is opening his legs up like a persistent half arsed jaguar chasing a pubescent gazelle. Then Europe'll learn.
So it could be boss. And there's nothing like happy pre season thoughts to embrace summer evening thinking. Save the sweating for when we still have signed only Barry at the end of August and Leicester counter attacked us right apart. I'll sweat with you too. In fact I'll get more angry than a man in his thirties should ever get on the internet.
Mad sounds, in your ear. Make you get up and dance.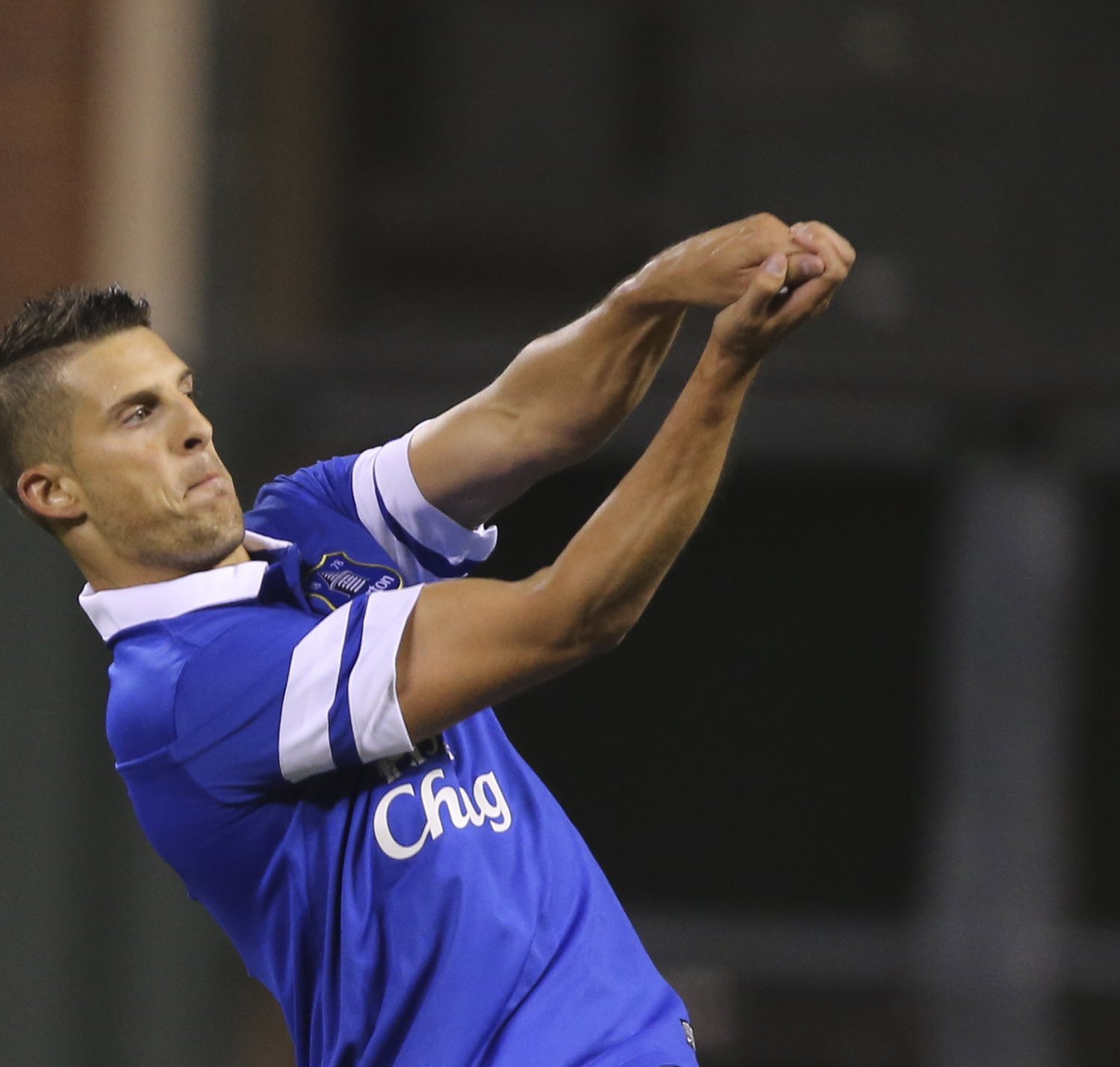 It's coming soon too. All this Everton bossness. As you yield to paying seven nicker on Everton TV at 3am in the morning to coo over a crossfield first time ball by Conor Grant or one of his mates. And imagine. If it all goes well then we can write a book about finishing second.
Goodbye World Cup and nice one. But you're no Everton.