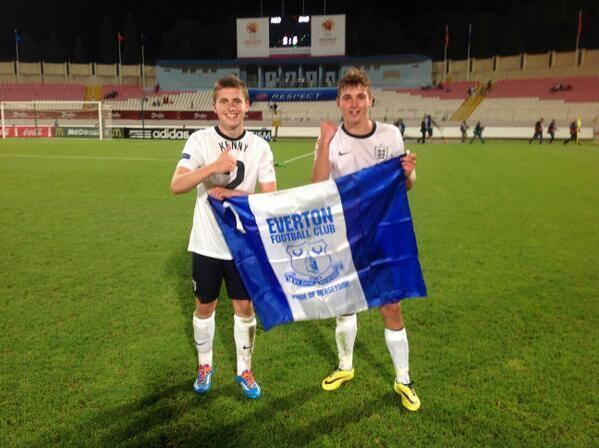 Ryan Ledson and Jonjoe Kenny both scored penalties as England defeated Holland in a shootout to win the European Under 17 Championships.
Following the 1-1 draw after 90 minutes, Ledson got the young Lions off to the perfect start by scoring his spot kick before the Netherlands failed with their  first attempt.
Taylor Moore and Callum Cooke successfully followed Ledson's example before another Dutch miss allowed fellow blue Kenny to put the seal on a dramatic victory.
England took the lead in Malta when Chelsea's Dominic Solanke struck from six yards out just before the half hour mark and it didn't take long for the opposition to equalise, Jari Schuurman scoring just before half-time.
After the penalty shootout was handled expertly by the team, it was Everton's Ryan Ledson, captain throughout the tournament who lifted the trophy.
Congratulations lads!