You'd struggle to find an Evertonian in the world who is not excited about the ever improving prospect of an Everton side, spearheaded by Ross Barkley, becoming a serious force to be reckoned with in English (and European) football in the not too distant future.
One of the key questions however, perhaps not so much now, but certainly come the end of this current season will of course surround the future of one of the greatest English talents to emerge in recent memory.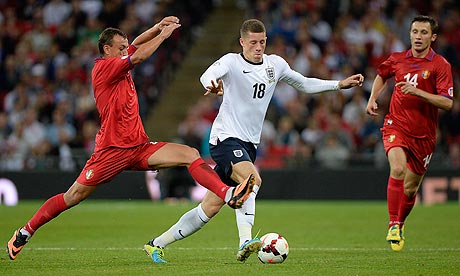 Now admittedly, us blues often speak in a somewhat biased manner and certainly always see things through our blue tinted specs, but there is no doubt that this IS one of the greatest talents; he is no over – hyped media darling in the shape of Ravel Morrison and is certainly not the cheating Anglo – Belgian saviour of England in Adnan Januzaj. Barkley is a unique and skilful sensation here and now.
Such has been the impressive start to Roberto's reign; I wouldn't go as far as saying Barkley is our focal point just yet. The performances of the likes of Seamus Coleman, James McCarthy, Gareth Barry and Romelu Lukaku in particular have been equally as good as Ross'. It is clear though that Barkley has the potential to become our real star man in years to come.
It is no coincidence that his real breakthrough season has coincided with a change in management. Often held back under Moyes and arguably a little fearful of trying something which could cost him his place in the side the following week, Barkley has exploded under the guidance of Martinez. There is now no fear factor in his game; he is prepared to try something different safe in the knowledge that he has the full trust of his manager. Add to that his physical presence and his unique ability to bounce off opponents and we have a serious player on our hands.
The inevitable question then is can we keep hold of him long – term?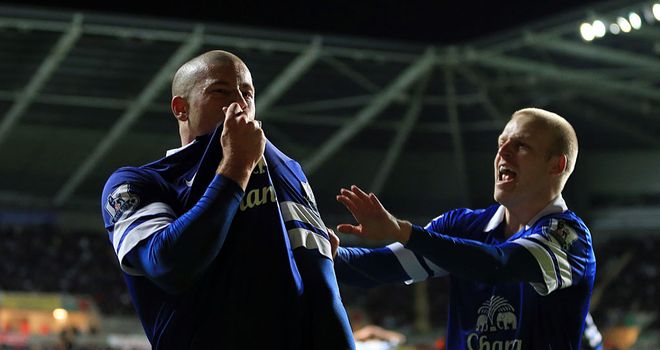 If we were to finish the season in the top 4 then it would surely take something sensational for us to part with the lad. The reality is though that anything other than a top 4 finish and we may struggle – particularly if he goes and shines in Brazil.
Of course there is the usual media rubbish written about Man United coming in with a big bid in January but I genuinely cannot see Ross ending up there. After all it would be incredibly ironic considering the reluctance of Moyes to give him opportunities last year and plus, I know what squad of players I'd rather have right now…
There will be the usual vultures circulating in the summer but wouldn't it great if we were in a position to say thanks, but no thanks – we have Champions League football ourselves this season.
COYB
Solo Lo Mejor