The below article was written by poster Pats Van on the GrandOldTeam forum.
A New Corinthian
May 1998. A rainy Sunday afternoon. In the street outside Everton's famous old Goodison Park football ground, there stands a worried figure, a man who seemingly has the weight of the world upon his shoulders. It's not the drizzly weather that's bothering him. It's what's going on inside the stadium.
Everton are currently drawing with Coventry City in a match that will determine their future as a top flight football club, and the man, a former club captain during one of the very successful periods in Everton history, is finding it all just a bit too much to take.
His most cherished memories are of leading the team to league and cup glories. A glorious school of science approach to the game as first Alec Young, and then the Holy Trinity of Harvey, Kendall and Ball plied their trade before him, and himself usually with Gordon West behind, providing the backbone of a safeguard that would prove as insurmountable an obstacle as any in the game back then.
It has been said that if you cut Brian Labone he would bleed blue. He was the measure of any Evertonian. He gave his heart and soul for the club and continued to support the toffees as passionately as anybody even after he retired somewhat prematurely aged 31.
He was the very epitome of a supporter of the club. A man who's dreams came true.
They do not make them like Brian anymore.
Skip forward fifteen years, to 2013.
The game hasn't really changed. It's evolved, but it is however, more than ever based solely around money. The beautiful game has become big business. And let's face it that's really what the intention was ever since the inception of the Premier League back in 1993.
The money nowadays is in increasingly large sums, and the fees changing hands, be it for transfers, wages, TV deals, kickbacks for agents, are now hurtling in to the stratosphere.
This has unfortunately had an effect on the type of player we pay to watch, week in week out.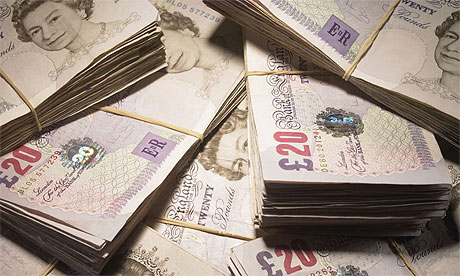 No longer so much the local lad made good, although admittedly there are a few of those, it's now become the norm for the players to be millionaires well before they're 30, some even younger, and they are usually inclined to lead the lifestyle that goes with it.
And who can blame them?
The cars, the watches, the woman, the bottles of Cristal, the whole celebrated sports star culture. They are all George Bests for the new millenium. Or so they like to think. There are children walking the streets with your name on the back of their shirt, you are their idol, their superstar. Who wouldn't feel like that? And with the words of a swift-talking money motivated agent ringing in your ear about where your next big contract may lie. You kick up a fuss, you decide you don't have everything you want, and the grass is of course greener elsewhere. Like the dollar.
I do not blame the players for this, but I can no longer worship them the way I once did, mainly due to a sickeningly materialistic and mercenary approach to what was once our game. Now it's everyone's. Everybody gets their bit.
But every so often, there comes along someone who may be a little more level headed. A little more gracious, someone with humility. And in that person we can possibly have some hope. A small glimmer that the excesses of the modern game don't have to turn one's head. That what you're doing is right and you're already in the place you should be and you're fighting a worthy cause.
A man like Leighton Baines.
A supremely gifted player, although a seemingly quiet and unassuming character, who loves what he does, loves the club he plays for and would lead us to believe that his only interest outside of football is a decent bit of music, the odd festival now and then, something most indie loving lads of his age all do.
This is a man, or better a term may be "lad", who if reports are to be believed, had a chance to say goodbye to our beloved club, sign for Manchester United, the holders of the Premier League title, play in massive Champions League games against Europe's elite, and of course, one would assume move on to a fatter more lucrative contract. He basically was offered what most Premiership players would step over their theatrically rolling teammates for. And he said no. It wasn't for him.
It should not have surprised me really. A couple of years ago there was rumours of interest from the Bavarian Powerhaus that is Bayern Munich, but he didn't go then either, and if he had have done then the odds are he would now be the proud owner of a Champions League Winner's medal.
But Leighton Baines chose to stay where he was, and continue running down the wing, whipping in crosses and free kicks for the blue boys. Thank God.
It takes a certain kind of virtue to not go chasing what all your peers crave for, even more so when it's offered to you on a silver plate. Thanks Leighton.
Back outside Goodison in the drizzle in 1998, I don't know what Brian was feeling when that final whistle went, effectively meaning we stayed up at the expense of Bolton Wanderers. But I like to think there was a little touch of "I knew they wouldn't let me down".
Well that's kind of how I feel about Bainsey right now.