Note this isn´t a self loathing piece bemoaning the departure of our manager recently but was written at the request of a United site hoping to get an insight into their new manager, and presumably feel better about it as he goes about his business ripping apart their trusted backroom staff. Just wait until they´ve got everyone back for a corner in the ninetieth minute when they´re one nil down to Helsingborgs in the Champions League.
Nor was it written by me, it was wrote instead by valued forum contributor scratchnsurf…..
I'll try not to bore you with too many details about Everton's history. Save for the '85 Cup Final I'm sure you're not really arsed, but for the sake of providing some context; before Moyes was appointed, we were sh*te. Now that Moyes has left, we're not. I'm guessing you'll be looking for a little more of an in depth analysis than that, so here goes.
You'll have heard the phrase 'In Moyes We Trust', a popular one with Blues for a while now, though it's going out of fashion. Well we did; we trusted him to make the most of the pittance he was given to buy players with, we trusted him to help us maintain our status at English Football's top table and we trusted him to help us keep that respect we had earned back for ourselves under his management. All well and good, but that alone probably isn't going to cut it as Manchester United manager.
It's fair to say that most Evertonians did not believe that Moyes would ever land himself a bigger job than Everton. That may seem like a surprising statement considering the transformation in our club's fortunes under the guidance of the three times LMA manager of the year, but it's true. The most obvious reason for this view was the honours that he had won. Aside from his personal achievements, the list of honours for teams he managed reads: Divison 2 Champions. Hardly an outstanding CV for clubs used to hauling in silverware on a regular basis. Of course, not only Evertonians will have worked this out, but in addition to this, we've had 11 years of watching his teams play and seeing his strengths and weaknesses pan out on the pitch in front of us.
Moyes works hard. He watches a lot of games and a lot of players and he demands that work ethic from others. His teams work hard, he gets the players to play for him and for each other and there have been very few occasions over the last 11 years when Everton didn't look like they were putting the effort in. Moyes hates losing, and to be fair we didn't lose all that often under him. The other side of that though, is that hating losing has lead to the accusation that Moyes would rather not lose than win and I think it's fair to say that he has been a cautious and conservative manager.
Under Moyes, Everton have sometimes played some terrific football. At the start of this season we were playing some fantastic stuff, the best I've seen from us for years. However, if I'm honest this is far closer to the exception than the rule and there has been an awful lot of dross over the years. You might say that this is as much down to the players as it is the manager but I can't exempt him from any responsibility over that. Apart from anything else, he bought the players. It would be hard to pin point a particular style or brand of football that Moyes employs. When it's good, we move the ball on the floor quickly and try to get the ball into the box from wide positions. However, I've spent a lot of time over the past eleven years with my head in my hands for two main reasons. Firstly, when the pressure is on, we sit too deep and hoof it. Secondly, until this season with the acquisition of Mirallas and the development of Coleman, we have been a painfully slow side going forwards. Of course, more money to spend should equate to better players who are more comfortable on the ball, more players and therefore more options so I don't really think that how we have played will be any sort of a model for how you will play. Except for that sitting deep when under pressure, keep an eye open for that.
Tactically, I have big doubts, if I'm honest. Moyes has, for a long time, favoured 4-5-1 but there rarely seems to be a plan B. He will shoe horn players into the formation if necessary due to injuries or suspensions and stick with players who are horribly out of form. I can't really recall him making tactical changes during a game that have swayed things in our favour. Generally speaking we have been 'in' most games that we have played over recent seasons, but when we're not Moyes hasn't really been able to get a grip of the game by switching tactics, changing formation or personnel (see Wigan at home in the FA Cup this season). In fact, his substitutions have been a cause of much consternation. You can pretty much set your clock by when they would occur in the game, regardless of the situation and some of them, especially when chasing a game or pushing for a win have been astounding(ly bad). As for his assistants, well to be honest who knows. Irvine was highly regarded as assistant but went off to manage and didn't do all that well. Fans seemed to like him, but he played for the club when we were ace. He now manages the academy (the road to nowhere). Everyone seems to hate Round, but then what does he expect wearing a blue tooth head set on match day? As for their ability as coaches, how would I know and I suspect most fans wouldn't really know either.
So, onto Moyes and players then. His greatest strength has been the acquisition of players and there is no doubt he can spot a player. The great buys he has made for Everton are well known, but perhaps less well known are the players he has tried to buy but has not been able to thanks to our useless board. Dzeko and Hazard were both signings that he tried to make a good while before Chelsea and City splashed the cash. He's been a long term admirer of Moutinho also. His achievements in building a team on next to nothing will probably never be matched. In the season that Everton finished fourth in the Premier League, we spent less than every other team in the league. That will never happen again (the finishing fourth bit; we'll more than likely spend less than every other team on numerous occasions).
There is a doubt in my mind as far as you lot are concerned though, because picking up bargains and building them into a team isn't really what managing Manchester United is about, if we're honest. In short, his greatest strength isn't one that you actually need. On the other hand, he does understand the team ethic and the importance of making sure that new signings will have the right attitude and mentality for his teams. Again, only time will tell but it will be interesting to see how he handles the egos of the players in your squad. In his favour, Moyes is well respected in the game in this country and he has a good core of older British players in the dressing room who will likely be onside already. The other aspect about Moyes and players to consider is youth. I'll keep it simple, he's not keen. Youth prospects seem to be primarily developed via the reserves and loans to other clubs and generally don't seem to get an extended run in the first team, even when they appear to have done well in their cameos. Speaking of the products of our youth system, managing egos and dressing room strife, it'll be interesting to see how that one pans out. Be aware though, he's already binned Wayne off once so don't get his name on the back of your shirts for next season.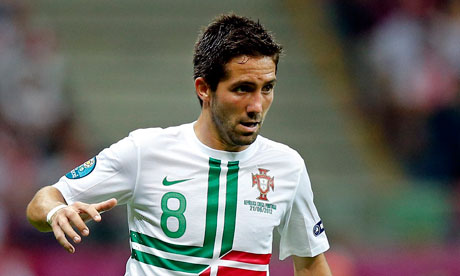 At the onset of this piece, I alluded to the fact that we have doubts about whether Moyes will cut it at United. You probably have them too. I've mentioned the tactical side of things, but perhaps the biggest factor is that of mentality. Moyes has been labeled a 'bottler', which might seem harsh to you but there's good reason for it. Everton have rarely really gone for it under Moyes, especially when it counts. Yes, we played City off the park at home this season, but what difference did it make?
When it counted, the week before in the FA Cup, we didn't turn up. It's not often that we didn't turn up, but it did seem to be in the big matches. Away at United, Arsenal or Chelsea, derbies, cup games. Moyes plays the percentages well, but he hasn't shown that big game mentality for those one off occasions when it matters that little bit more. How much more does it matter when you're challenging for the title, or the Champion's league? To many, Moyes seems a good fit for United; cut from the same cloth as Ferguson, work ethic, team builder, no one bigger than the club. In twelve months time, these attributes may well seem somewhat less important without the tangible success of winning trophies.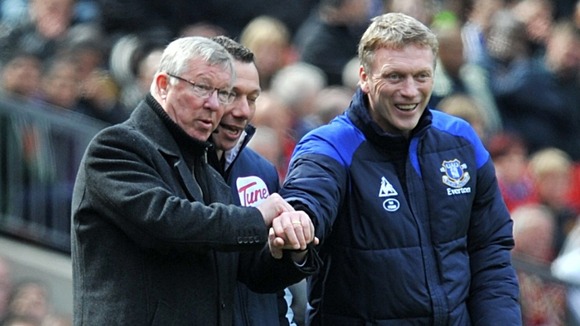 So I've blathered on for long enough now to start thinking about some sort of conclusions to give you an indication of what to expect. Reasonable Evertonians have great respect for Moyes. He turned us from relegation candidates into challengers for Europe. In short he gave us back some respect for ourselves. Despite the despair at the names linked with us, before United came calling more than a few of us felt that things had run their course and it was time to move on.
Most would have loved him to have won something whilst with us, not just for ourselves but because we feel he deserved it, but the fact is that he didn't and if I'm honest it's because he didn't make the most of the opportunities presented. He will no doubt have more of those opportunities at United. We will see what he makes of them.