So we are on the road for the first time this season after an opening day loss at home to Chelsea. We didn't play too bad but had no cutting edge . And now Ben Godfrey and big Yerry are broken.
We have add the experienced Conor coady and the exciting Amadou Onana and maybe will see more in before Saturday.
Defensively we do look more solid but we will need more attacking threat to win here.
Villa managed by the devil's spawn will want to bounce back from an opening day loss also.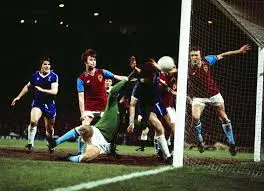 So into these brummie slags blues and get the show on the road for the season.
UTFT
Last edited: