Mori, Lennon and Lukaku with the goals in a comfortable 3-1 victory at Villa Park. Match report via Micknick; Don't ya...
Everton paid the price for their continuing lack of a cutting edge up front as they missed the chance to...
Everton's put in an excruciating performance and suffer a deserved defeat at Villa Park. Roberto Martinez opted to make two changes...
Everton have produced a professional performance at Goodison Park to defeat West Bromwich Albion 2-0, ending an eventful March on...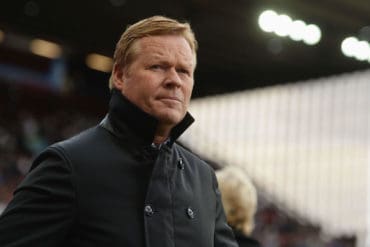 Mirallas, Deulofeu and Barkley all score in a 3-0 pre-season victory over Barnsley. https://twitter.com/Nowso2/status/756854483251032064 https://twitter.com/evertonfcpics/status/756872771746095105 https://twitter.com/evertonfcpics/status/756876003956391936 Match report to follow....
My Background (copied from my Everton v Norwich analysis) Not another Footy Manager-obsessed, Bielsa-fanatic, football tactics hipster reeling off buzz...
Everton need extra time to overcome a resilient Barnsley in a 5-3 victory at Oakwell to progress to the Third...
A game second half performance from Everton was not enough to overcome a resilient Chelsea side as the Toffees fall...
A magical display from 10 man Everton overcome Londoners Chelsea on the final day of the season thanks to a...
Victor Anichebe has came off the bench on his return for Everton to net a late winner at the Hawthorns,...
Mikel Arteta scores the only goal – a injury-time penalty – as Everton made Blackburn pay the penalty for missing...