Only four more games til we can admit to it being a good start. This will do though.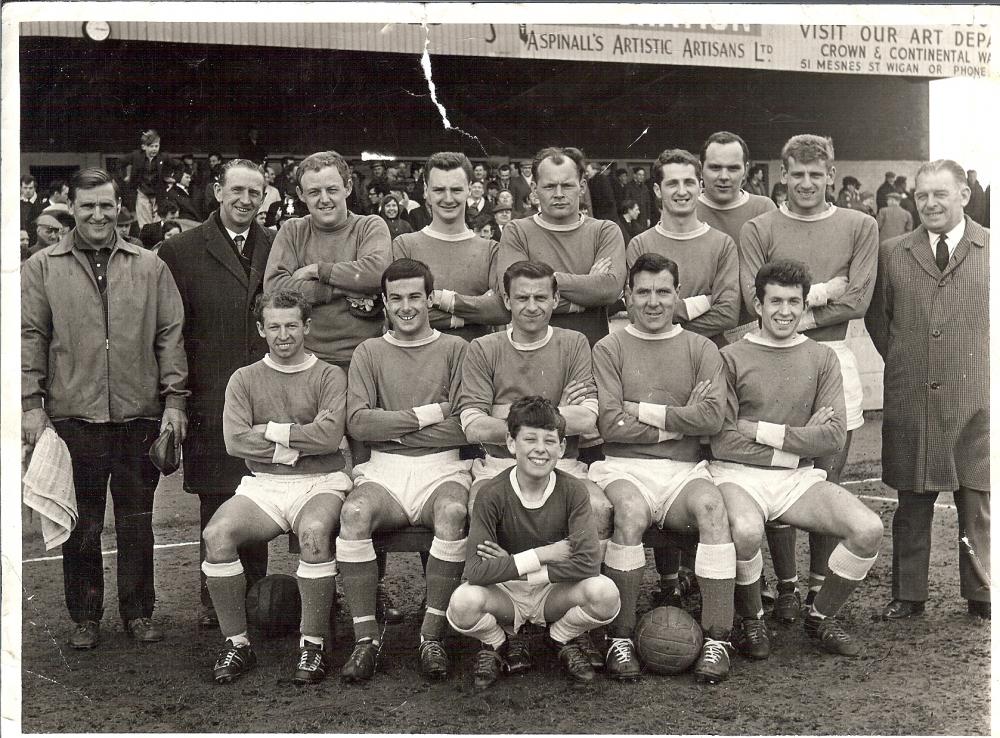 It's weird enough for us to be on page 1 / 2 of the Ceefax league table in October, never mind second place. We're not one to get dead excited after only six league games played and we won't finish there. Besides, too many of us reading this of a certain vintage have seen Everton teams rinse all before them where second would have been the end of the world. Those eyes that have seen the glory seldom get excited until it's Reid's cross GRAY! at Easter.
Of course there's the niggling fear of it all falling apart at the seams but the way we're playing invokes a wee glimmer of confidence that we may do something sound this year. And again, that will do. Maybe we need an away win against Norwich before we can start aspiring top four finishes.
Southampton's early goal was akin to little parka wearing meff blindsiding the cock of the year in a moment of absolute madness. Nice shot like, he's getting it though. Getting it they got and Southampton got grocked on in the process too. Everton effortlessly went through the gears and had the game out of sight by half time. In too many previous seasons their early goal would have caused us a crisis of confidence and ended with us throwing on desperate subs hoping for a late equaliser. This seems like a different Everton though. Did Jermaine Beckford really play for us?
On a related note it was nice not only to take the points but temporarily hush the league of Quentins that Southampton brought with them. It was like the Conservative Party Conference participating in a Football Hooligan theme fancy dress for their final night event. Blerts.
We're a little closer to home for this one our nearest Premier League team outside the city. Which makes it a very pleasant drive down the East Lancs or train to the village that Dave Whelan built.
Wigan Athletic is a contradiction in itself. How many athletic people have you seen in Wigan? Unless they've got ghastly tattoos and a bleach blonde hair on a number two playing Rugby League there is not many people who can run or are willing to run. But that's reet, time can wait for any man in Wigan. More so considering its still 1981 there.
This isn't going to turn into a wool bashing session as we've done that in previous previews and it's a bit impolite really as when you cut through all the local prejudices and stuff, Wigan and the wools are dead sound neighbours. We could do a lot worse. Imagine being ten miles down the road from Hull, Middlesbrough or Romford. We also pull a proud sizeable chunk of our support from there. JJB closing down is going to hit them hard though. There's no greater show of wool alpha male than being dressed up to the nines in Donnay on a Saturday night bout town.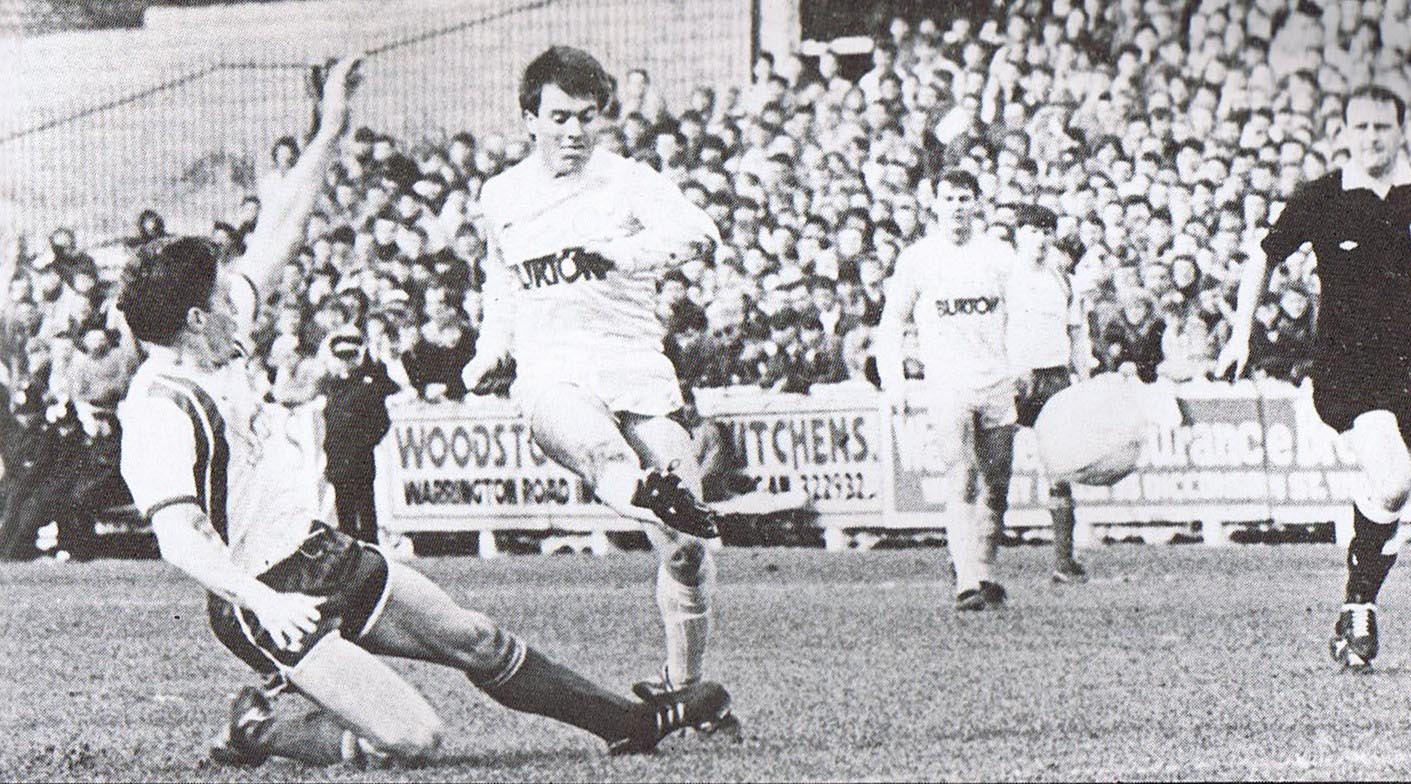 Except for the League Cup they've started the season in traditional crap form currently just above the relegation positions, which in fairness is an improvement on previous seasons. They are still managed by a Liverpool reject – if you believe kopite revisionism – Roberto Martinez who is being painted as somewhat of a managing demi God despite most of his teams being a bit gay. They pass the ball and "try to play football the right way" which is condescending talk from rival managers and pundits designed to boost your ego when you're continually getting your pants pulled down.
The evil emperor himself Dave Whelan keeps a tight watch on his flock and unfortunately gets his verbatim words printed by the press during transfer windows as he's one dull anus of a man. I've still not forgave him for trying to gazump our offer for Andy Johnson by taking him for a ride in his helicopter. Sh*t on Dave. You've won the pies but you're nothing more than the eccentric Willy Wonka of Wigan sat behind your high gates with all that money.
Player wise they've got Di Santo up front who runs about a lot and has some of them nice intricate touches but isn't so good at the goal scoring thing which ultimately he'll be judged on. He sat the last game on the bench so it's not long before he's sold under the radar to Brescia.
Former Levante player Kone made the switch across in the summer and is no slouch with the ball at his feet, can dribble too. Bit Bakayoko mind. The two James´ in midfield – McCarthy & McArthur – are more than reasonable footballers at this level, with the former weirdly linked with us mid week. Maloney usually provides invention from the wing.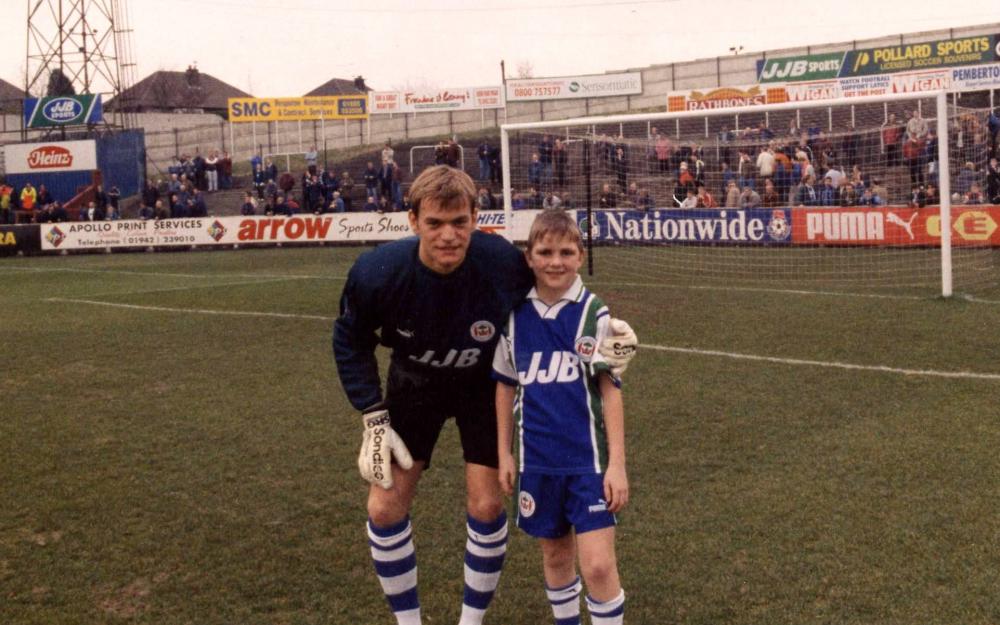 Defence is a particular weak point, similar to Southampton last week. They´re got a whole host of average defenders so much so it resembles a Walter Smith team. Trackie bottoms wearing Al Habsi will start in the sticks and seems to make some boss saves although I´ve not the faintest if he´s any good or that.
Everton, Everton, Everton. Everton. EV-ER-TON.
That Croatian slots so boss and so cold that the ball has to be dipped in anti-freeze before the game can restart. You could tell he was still struggling with his knee a bit – although he needs to cut out the histrionics as it's not welcome over this side of the park – but despite that you just need to put the ball in his vicinity and most of the time you know where it's going. Long may it continue as we'll win more games than we'll lose when he's in the team.
Fellaini is playing as well as he has done for us, but consistently. He just suits that position now that Cahill has gone. His overall game is evident and it's getting noticed how effective he is at using his chest. If a life threatening asteroid was heading to this very planet he'd have it calmly on his chest and under full control at his feet in one subsequent movement.
The press was all full of Kev Mirallas after the game on the weekend and it was easy to see why. How many of you were fretting at him trying to beat two men on the edge of his own box only to see Jelavic put the ball in their net seven seconds later? He's still feeling his way into English football and hopefully it's a good sign as he does continue to improve then he gives us an attacking threat we've not had in some time. Drenthe who? Exactly. It does look like someone's sewn the wrong pair of eyes onto his face as a misconceived prank but the lad can play football and terrifies opposition defenders.
Pienaar shaved his head and in the process and had half of the Park End getting him confused with Osman for the first half but it's easy to distinguish. Imagine you're playing FIFA or Pro Evo against your mate and one of the pads is defective with neither the sprint or through ball button working. That one's Osman, the working pad is Pienaar. A bit cruel on Osman as he had a very good game against Southampton and against lesser opposition he's going to play some important games in the middle. You can see the shame of putting him on the right for most of his career now.
Gibson is one game too short for this so it prevents Moyes some anxious shuffling about in the middle. It could be that Moyes doesn't change a winning team but at some point Gibson's going to have to be shoe horned back in as we play better football with him there, and we're less susceptible to conceding sh*te goals which we've been doing lately. Neville will start with Osman there.
It's going to be the on form Jagielka and another centre half. Heitinga has looked a bit wobbly so it's down to whether the manager persists or gets Distin back in. Baines is similar to Fellaini in playing as well as he ever has done for Everton, you'd be hard pushed to name a better left back you've seen play for us – save for those lucky enough to have seen Ray Wilson.
It's on the right of defence where someone deserves a good mention though. Seamus Coleman is getting a run in his preferred position and while there's no guarantee it will have a happy ending, he's not doing his chances any harm. There were plenty Football Manager types fretting over that young lad Clyne going to Southampton and not us. Our right back raped him time and time again which is something which we've not been able to say for quite some time. Well done Seamus and keep it going, a bit tighter on their winger though please lad.
You see it's one of them annoying positive previews which as we all know precedes a drab defeat somewhere with Everton playing utter pipe in the rain and doing your head in.
In a week where many of you are wondering if Jimmy Saville touched yer mar's tits in the seventies apprehension is king. But maybe this is a different Everton. We'll find out in the next few months.
Get into them blues.