Three to go and nothing is more likely to get the juices flowing than a midweek trip for a dead rubber game to the Midlands Mordor. Complete with added wackiness. Hopefully no Ninja (Hero) Turtles for this one though.
As usual we´ll be a tad disappointed with the end of the season as it´s the Kirkby stop on the train from Central when the champagne only came out at Rice Lane. To coin a quite frankly sh*te analogy.
For the first time since back in ol´ sixty four an Everton team has scored four goals in three consecutive games. It´s also a story familiar to us that those three games were wrapped around a cup semi final game where we didn´t score four and would have traded the rest in for. Ah well.
We´re playing some really good stuff, and I mean as good as any team of the Moyes era here. Central to it have been the spark of the new players but as that´s been covered in depth by everyone on newsnow.com we´ll swerve it and stick to the traditional poor puns and loose stereotypes that come with any unfortunate bastard reading these previews.
Tell you something though, Fulham are no mugs. Their league position shows it and they´re recent form too. We also seen for a ten minute spell in the first half that when they get the ball down and play they´ve got the makings of a really decent team. In all the post match cooing over various players it was forgot how good Tim Howard´s save was and how vitally important it was as Fulham were gaining confidence and 2-1 would have brought them on. As it was we simply swatted them aside like a mullet hearing drunken American called Hank would his wife when returning from the local saloon. Like that.
There´s a current two way tussle between us and the sh*te as to who can finish seventh. It´s a small sub plot against a largely disappointing season but it would still feel nice to do it if not just for making them seethe when reminding them of it during a hopefully long hot summer.
So it brings us nicely to Stoke, duck. Tucked away in the sort of never regions between wool and Birmingham it´s a unique place of it´s own if ever anyone has had the chance to visit it. I have some family there so paid visits from an early age and got a feel for it. I think the best way to describe it is like someone has took in essence a chunk of land from deepest east Ukraine and airlifted it to the middle of England to place over a rather unpleasant landfill. Although now acclimatised with the English language and customs; there are still tell tale signs to it´s excluded and peculiar past.
Although being the dirty fingernail capital of British isles there are some really sound elements to it. They´re often the subject of many slurs but on the whole I find the Stoke folk a reasonable lot who don´t take themselves too serious and don´t possess the hard edges and unpleasant nature of most other parts of this fair land. They don´t pertain to be something that they´re not and this extends to their football team, they´re on the whole good hosts should ye go down that way. Unless you´re past the 8pm curfew in their local bars and twisted on the hops.
I like the club and what they are, really. They are well organised, largely devoid of snidey cheating primadona players and stick to doing what they´re good at it. They regularly bloody the nose of the mighty and cause opposition managers to fume as presumably they should just roll over and let the opposition pass them off the pitch and come away with three points before patting them on the head. Sack that right off.
I do wish they´d drop the misconception that by displaying overly zany and fervid behaviour that it makes them a superior club but we can overlook this. They´re generally good sports apart from the Ramsay booing thing which is just plain tittish. They do wind up that prick Wenger which is no bad thing.
They´ve established themselves comfortably as a solid top flight club but this season will go down as a disappointment after investing heavily in players last summer and starting the season well. They currently sit in 14th place. It´s been debated what caused this and maybe the transition from a solid eleven playing for each other to one with a few more angles to them, they did play in Europe this year after all, is not an easy one.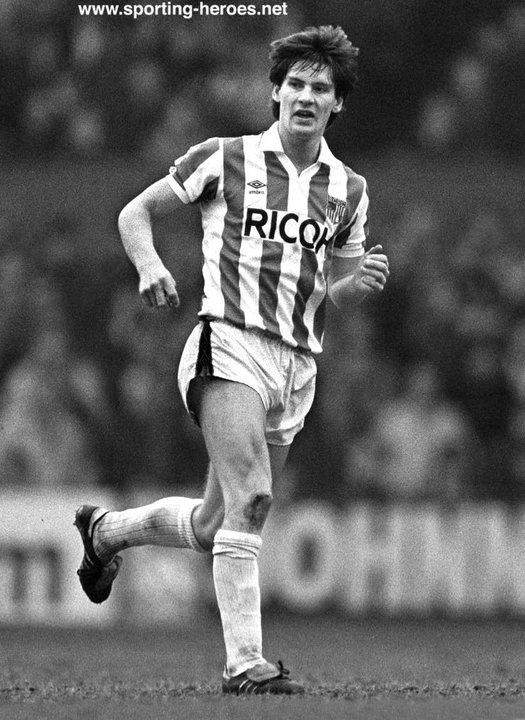 Despite the investment it´s still not a take your breath away squad. Crouch has done reasonably well as you thought he might with the good service from the wings and set plays. Alongside him it´s likely that we´ll see Jon Walters a Birkenhead boy and a good blue, he´s gone a bit quiet again but on his day can be a difficult package for defenders to handle.
Their midfield is tight in the middle with perm any two from Palacios, Whitehead, Wilson and Whelan. The useful width is provided by ex scheizen Pennant and the most untrustable face in the league of Matthew Etherington. Similar to Fulham it´s a team that are a pain in the arse if you gift them an early goal but won´t trouble you much if you score and take it to them.
Defence is tough and durable and boss on corners with Huth joined by the under rated Shawcross in the middle and a couple of bad plebs as full backs.
Let´s talk about Everton, they´re ace.
Jelavic. How boss? His overall game up front is well rounded and classy but he´s got that thing which distinguishes the top centre forwards over the other ones: slotting. He´s just so cold and casual. He slots as casually as a Sierra Cosworth rolls into a council estate in 1987. All that.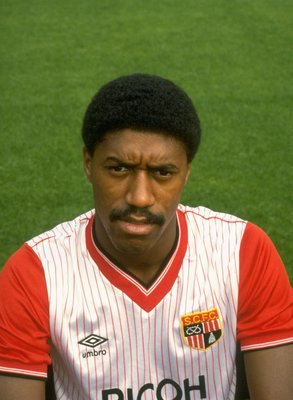 The online nerd think thank you´ll find on these forums have been trying to pin point the other causes as to why we´ve started scoring loads of goals. Baines has been touted weirdly and assorted other factors but a plausible one has been Cahill not being in the role behind the striker which has in turn had us playing further up the field and better football. Not that you´d write Cahill off, superb goal by the way, but he shouldn´t be a standard inclusion moving forward. He should play in form and you can tell he´ll be great to bring on off the bench when he´s not starting.
Fellaini isn´t the long term answer there however, as him and Gibson in the middle are usually very good indeed. Whereas him and Arteta just didn´t work for some reason, the Derry boy has come in and struck up a good understanding. Gibson does put in a lot of hard work defensively and positioning wise which is easy to overlook. His use of the ball in possession is very important to us and helped incredibly by having Heitinga behind him. Everton tend to keep hold of the ball from the back now and not panic which was the case before.
We´ve got to move heaven and earth to keep Pienaar, simple as. He just makes us place tremendous football. His constant availability off the ball, his creativity on it and the way he prompts our other players around him to play good football is at the heart of all the good stuff were playing lately. Hopefully Spurs won´t find a need for him (although Modric going may cause this) and won´t want a ridiculous price. For a 30 year old you know that we certainly won´t pay it although the little bass speaking Jesus pixie still looks as fit as he done ten years ago. Osman or Gueye or someone on the other side.
Against Stoke were going to be helped by having three centre backs on the pitch for their set plays and fair play to Distin he´s looked very comfortable in that left back role. Small mention to Hibbert too who for the past few games has looked like the right back that we need, his attacking and crossing have been good too. You can tell he´s in form.
And the blues go marching on, on, on. Now all we need to do is to work a way of smuggling the finest cava on at Moorfields for next season and we´d be talking business.