Oh you again. An Easter Monday game against a very close rival in the league is not a game to be sniffed at but such is the buzz about the goodies on show next game out that this game seems to be something to get out of the way first.
I´m sure the thousands who´ll turn up tomorrow won´t be that blaze about it. Excitement aside, we´re not in the position where we can approach league games nonchalantly as the recent six-changes-gate proved.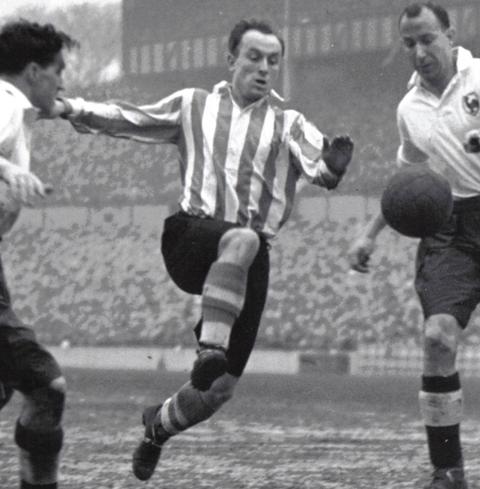 So, it´s Sunderland again. Not unlike a strictly sexual only partner who you´ve met a few times recently but the conversation has run dry and, well, you´ve go no more desire to go there. But here you are, eating over priced pasta across a table from each other and trying to be nice about the whole thing. You´ve got a date with the girl of your dreams on the weekend coming up so you´re going through the motions and secretly dreaming of the potential world class grot coming your way in a couple of days time.
We ended up coming away from that weird Norfolk place with a decent point but many of us felt it was two points lost after twice taking the lead and uncharacteristically poor defending gifting them parity each time. We´re still in form and that´s no bad thing as there´s plenty to play for including a desirable summer long ticket for looking down our noses at the kopites.
Added to the supposed one million pounds per place in the Premier League and it´s not a game we should be taking lightly. A win against Sunderland we´d be heading into the semi final in rude health and the great red paranoid machine is twitching because of it.
The manner of how dominant we were against Sunderland in the quarters surprised many including myself, we were right up for it and made them look very average in front of a passionate crowd craving a Wembley visit for a long suffering side. We simply turned up and pissed it. Will it have a bearing on this game? If anything it should make it harder as their players won´t want to be found wanting against us again.
I don´t like any other professional football side in England on the basis that I´m not a Liverpool fan from Basingstoke and well these other clubs; they´re just not Everton are they? So everything else comes down into levels of dislike and open hostility. As has been well noted Sunderland don´t cause much dislike from these parts. They were a bit more aloof than normal going into the quarter final and you could tell by how their 5,000 fans celebrated on the final whistle at Goodison that they assumed the job was done, but then they should be confident as O´Neill has got them playing.
The game up there´s did expose they still carry too many limited players from Bruce´s time there which they´ll get to work at in the summer although it´s not much noted that O´Neill did sell Gary Cahill for pittance and spend the best part of ten million on that sh*te centre half from West Brom. They´ve done well in the two games since, coming very close to beating City in their own backyard and then drawing nil nil against Spurs at home on Saturday.
They´ll be feeling confident of continuing their form and taking that seventh place so that´s where we have to come into the fold and beast them again to give us a bit of a cushion. We´ll be needing it and in the process it will keep Liverpool comically hating every minute of being below us in the league. Bitter much?
We´re well versed on who Sunderland´s players are and where the threat will come from, Sessegnon, McClean, the ghost of Dave Halliday etc so let´s not pass over an opportunity to pour ridicule on their very own version of the Mitchell brothers: Cattermole and Bardsley. What utter bells. Did you see them kicking off at their place like two tragic coke addled tits starting in a quiet village pub? A pair of phoney sh*thouse flat track bullies. The vampire bat looking David Vaughan is boss though.
Time to swoon over them lids in royal blue.
Na na na na na na na na na na Jela Jelavic Jelavic, Jela Jelavic. We´re not great scribes when it comes to our songs but when we do them we do them boss. What a difference having a striker who scores makes.
The angular faced silky Balkan slotter makes watching Everton ace again. For all the nice build up play and little one twos, audacious step overs it´s watching an Everton centre forward brutalise the goal which melts the heart. It´s like we´ve been caught up in a purgatory of vinegar strokes with our ineffective strikers for too long and now were money shotting all over the show.
He´ll probably miss this game so he´s sharp as a pimp´s musk for the semi final. Which brings us onto trying to second guess the team for this game, it´s not easy. I´d expect Jelavic, Fellaini, Distin and Cahill to sit this one out. In their absence it does give a platform for some of the fringe players to stake a claim for a part at Wembley, that applies to Drenthe, Rodwell, Stracquilarsi, Coleman and Gueye.
It´s really not worth risking players who could make all the difference like Fellaini, not for the yellow card suspension thing or injury as we´ll need him in full midfield beasting mode fresh for the weekend. You can see one of the aforementioned Mitchell brothers leaving a snidey boot in to try and rile him too.
I reckon it will be Heitinga and Jagielka in starting centre half as Distin´s knees are a couple of years older even if you couldn´t tell half the time. My cries for trying Coleman at right back would be wasted here, it will be Hibbert starting I reckon. Baines had my arse going on Saturday trying to get himself sent off but he should start and him and Pienaar will be relied on to make the play if were resting other players.
So there you have it. It´s important that we end the game without any key suspensions or injuries but equally key that we keep the momentum and confidence going. We´ve got a bit of an indian sign over Sunderland but as mentioned they´ll come to Liverpool 4 with the smell of revenge in their hairy nostrils.
Over familiarity brings it´s perils. But not this week, this week is all ours. If we want it.