If there is one thing you can always rely on the L4 Partisani for, it's to bring you back to earth with a bump. Not that we were flying – not at all after two wins – we were just looking upwards a bit. THUD. Eat mud.
Continually our lack of a forward who can score (a pre-requisite for the position really) will prove our downfall this season and beyond if we are stuck with the same personnel. Mind you it wasn't really that on Sunday, as we didn't trouble the Sorensen or his replacement. We were just utter tripe. Stoke done to us what an old school Moyes team done to others, kept it tight and the opposition in front of the 18 yard box and nick a goal. We didn't arse them on jot.
It was the lethargic, mundane approach to the game with bothered many. Dull as dishwater football is no way to spend the Sabbath. It perhaps would be easy if we could focus our ire on others like the mighty red machine are currently hating referees/Fulham/UEFA/Chelsea for their downfall rather than a moody tackle from their pug faced midfielder, or wait for it, the best in the de werld lar keeper spilling an innocuous shot. We´ve got none of that, we´re just a bit sh*te.
There's some quality in the top six teams in the Premiership (I'm excluding Newcastle here for obvious reasons so pipe down shirtless fatties) and the rest is as average as it's ever been. There's money to go around, well maybe not in our case, as everybody strives for a inspired signing or two to fluke their way into the Champions League as some sort of fantasy kickstart to better times. The odds against it happening are a bit grim.
This isn't no conspiracy rant though, it's how it is and what it's turned into. For Christ sake we were instrumental in setting up the Premier League. Thing is you have to find a way to compete. Like playing boss and stuff. Beating teams in front of you and finding some traction, a sequence of positive results. Unfortunately we have the inertia of a Greek civil servant.
Onwards and upwards them, and onto (the) Arsenal this weekend at their new plazzy Highbury. They weren't feeling the love earlier in the season with some terrible results and being on the wrong side of some tonkings. Clearly were no stranger to receiving a tonking from them. Recently things they seem to have found some stride and really good results as they gradually climb the league. I'm discounting the game in mid week against Olympiacos as they'd qualified although they seem to have picked up a couple of additional injuries from it.
The thing is with Arsenal is that they're part of a gobsh*te tag team with Spurs. Similar to Celtic and Rangers you take your choices but the bell count on either side is pretty high to it's down to preference and personal experience. I actually don't mind Arsenal, the fans I've come across anyway are always more preferable to their North London rivals. Of course we´d all be a lot happier if we´d seen some of the teams they´ve produced in the last fifteen years and the football they´ve played. That 89 game at Anfield help too.
They do however have the most average looking bunch of players we´ve seen there for a while. Don´t get me wrong there´s miles more talent in their squad and it does have plenty of potential but they´re not the force they once were. With the injuries they are bit vulnerable on their left hand side, not that we´ll exploit it but we´ll come to that in a bit. Still it all can´t be bad when you have Van Persie up front, ably supported by an extra from Mars Attacks. Arteta seems to have settled in well enough, time will tell who got the better end of the deal or if we both done well out of it. Probably the latter. If he produces boss corners or free kicks tomorrow I´ll fume.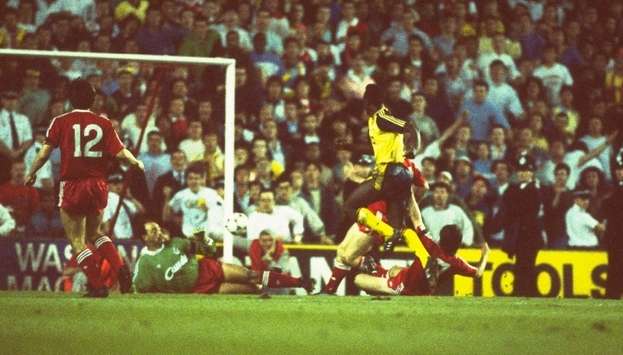 As mentioned earlier, up front is where our problems lie. Saha was out on Saturday so Vellios was paired with Cahill which you had a slight inkling that wouldn´t work. Cahill has been superb for us but he´s not the player too base a team and system around as he once was. I don´t know what the answer is up front but it does my head in that we shoot less than a Texan bride.
I'm sure there is a Diniyar Bilyaletdinov on Keppler 22b who is tough in the tackle, picks a mean pass and scores boss toe bungers every second week but the Earth version of him is a bit of a damp squib. "Why does everyone pick on Bily?". It's an easy answer, he makes me fume more than any other Everton player I can remember for quite some time due to his uncanny ability to break down most moves that go through him. I love the confidence from many that he'll come good but that's like holding onto all them Sinclair C5s in your mate's lock up waiting for them to catch on.
Drenthe is as mad as the moon but is capable of making something happen. We really need him fit for this one. Coleman tries hard but against decent fullbacks they show him all sorts of blind allies before dispossessing him. There's still time for him to improve, or develop into a more than competent full back that he's capable of.
Rodwell returned from injury and fresh from being ordained by the English biffs and seems subsequently to got injured again. Worryingly Osman joins him. I´d love to see Barkley there but we know that won´t happen so it´s down to a straight Neville v Heitinga showdown to partner Fellaini. Hold onto your seats folks, electric fusball is coming your way.
There was nothing that the defence done really wrong against Stoke. Heitinga and Jagielka didn't look that bad together. The goal conceded was from bringing all our players back but not thinking it's a good idea to have someone on the edge of the box, you know, just in case the ball is cleared to there. If Neville is in the middle then I wouldn't expect any change there, even with Distin back and chomping at the bit. Were that devoid of confidence at the moment that invariably when the opposition scores you know we´ll struggle to come back from it. A few clean sheets are needed and fast.
It´s prudent to go into this game with not a great deal of hope of taking anything out of it. That chip from Pienaar in the snow seems beards ago now. Hopefully one of these weekends Everton are going to wake from their traditional early season slumber or maybe we just don´t have the players to do it any more.
The weekends just wouldn´t be the same without them though, and there´s the problem.