The tittish part of me wanted to label this as a high noon showdown, but that would imply an equal duel. Moyes said were taking a knife to a gunfight, in our terms it´s like the cock of the year above has offered you out after school. You may get grocked on, as well as battered.
Chelsea done enough with their B team to get the win. We rallied when they went down to ten men but be honest, when was the last time we took advantage of having an extra man on the pitch and went on to rinse someone? I can´t remember either.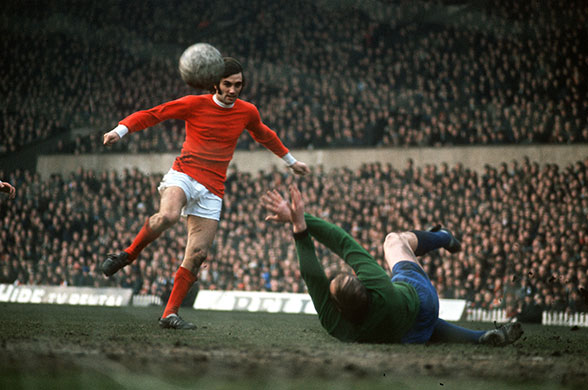 It´s not yet out of October and our only chance of silverwear is the FA Cup. It´s a mundane Groundhog Day where Punxsatawney Phil, the little furry wanker, is our very own streak haired captain assuring you that the mood in the dressing room is still great and were up for the next game. That´s ok then.
So, onto United. They pasted Aldershot in the week and will no doubt be smarting after them detestable little rich tramps bummed them 6-1 last week. BBC live text will be about bouncebackability – I´d give up the soul of my first born to smack each of them bells just once by the way – and the masses will be stirred into a frenzy waiting for them to brush us aside.
What´s been amusing is our lovable neighbours crowing over their defeat last week, it´s turned into an obsession with them. Were meant to be bitter though, right? United do have plenty of teds following them as anyone subjected to their following sing-a-long songs will attest. One of the underhyped moments of Goodison lately was when Bilyaletdinov shut them up mid stanza with that ace toey a couple of seasons ago.
Speaking of which, we´ve got a result out of them in their last two visits to Goodison Park: the injury time double last season and the Rodwell torso inspired 3-1 the season before, when we used to be a bit boss.
For all my over the top fawning, it´s not a super powered United like so many of them to visit in the past two decades. They have got some outstanding players, like the lad who used to play for us, he´s turning into the player we thought he may do. Chicharito is too happy the little prick and slots for fun when given a sniff. The axis of snide, Young & Nani, will be competing with the excellent Valencia and asking our full backs plenty of questions. You know the others too, they can kick the ball a bit.
Who to play? Well Drenthe is out for this one thanks to a petulant red card against Chelsea, shame as he is starting to look the tits, and the alternatives on the side of midfield are a bit crap. Up front that´s two in two for Saha and he´s looking all round more livelier, as mentioned before he does have a habit of scoring goals in bunches, lets hope that continues here.
I´ve noticed that Rodwell is receiving some more praise, deserved too but lets not go over top until we see him really stand up in a game like this, and not just acting like the shadow of their best player that Moyes puts him marking. Fellaini this season is blowing hotter and colder than an afternoon pastie from Sayers but really needs to turn up for this if were to stand a chance.
Scratch that where I was bleating last week about giving Heitinga a go, anyone with pace rapes him. Harper was a better utility man, but wasn´t Dutch and didn´t spray 30 yard passes to the opposite wing. Here´s hoping bulb head doesn´t start in goal again for us either, he´s got nominal fee to NAC Brada written all over him.
So there we have it. Your weekend mood will depend on which Everton turn up. The snarly, bully the opposition and get the goals Everton or the plucky Everton beloved of the those beauts in media who´ll say we put up a brave fight, before succumbing with ease to United. Crap season starts are a bit tedious by now, get into gear blues. And get the first dig in.