Hello again you. The second game in a week and a bit against Chelsea, hopefully we´ll have a go in this one.
The Fulham win was as much needed as it was dramatic. Nothing quite makes the weekend feel better than a late, late Everton win. While they might not have reached the level of total football some were demanding on the forum, it´s a very welcome three points and a trait of Moyes´ teams down the year to pull out a result in the middle of a dire run, which is great but with the dark clouds lingering around the club at the moment we really need some back to back wins.
Doing that would be great in a competition which we´ve never won although a tough tie all you can hope for is a draw at home, and take it from there.
We seem to draw Chelsea quite a bit in the cups with mixed success. A couple of years ago we sh*t ourselves when they went down to ten men at Stamford Bridge in the semi final of this competition and they put us out with relative ease over the two legs. Last years highlight for many, putting them out on penalties in the replay at Stamford Bridge was preceded by hard fought draw at Goodison.
Chelsea are on the back of a surprising defeat at QPR in which they had a few players sent off and John Terry apparently abused his England defence partner´s younger brother. Bell. Controversy follows Terry about and it´s no coincidence, he´s a most undesirable human being.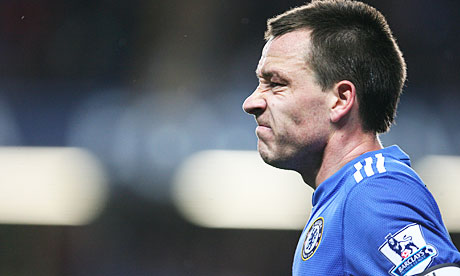 These days it´s more gloryhunters than headhunters for the West London team but as we seen last week they have some outstanding players. The top sides tend to treat this competition like the Pontins Reserve League so it will be likely that Chelsea will field a couple of their lesser known players and aspiring young galacticos with their funny haircuts and boss stepovers. Josh McEachran is one of them and if he plays we should see why he´s so highly rated, Romeu is another to keep your beady eye on. Big money signing in the summer Lukaku is also in the picture. Just super.
The must have item of the season, apart from a dead Gadaffi photo on your crap mobile phone, is a boss wee Spanish midfield playmaker and they´ve got a fine one in Juan Mata. Hopefully he´ll be rested. Their squad is packed full of good players so whoever they put out, they´ll make it tough.
We´re not really the squad rotation types when it comes to cups but with it being a three games in seven days there may be a change or two. Vellios didn´t pull up any trees so not sure he´ll start for this one, but if he did then along side Louis Saha wouldn´t be too bad. Saha has a habit of scoring goals in bunches so with some luck that will kickstart him.
What will be more likely will be to see Cahill barging into their centre halves and appealing half arsed for free kicks, while doing his pain face as though they´d elbows him in the temple. Goals please Tim.
Osman on the right is as effective as cardboard on the sides of midfield yet frustratingly (for him too) keeps on ending up there. Drenthe done well on the weekend, not only for his goal but looking like something could happen when possession went his way, hopefully he´ll get a run of games.
On bright point of the season has been Rodwell finally starting to show glimpses of maturing into a decent midfielder for us, rather than a jazzy John Ebbrell. It´s a nap that Neville will start in the middle. Anyone else wanting to see at least a bit of Ross Barkley? I wouldn´t be surprised to see Heitinga step in for either Jagielka or Distin too.
Games with atmosphere under the floodlights at Goodison tend to swing in in our favour. How much atmosphere there will be for this one is debatable, but I hope it´s a game I do hope we don´t take lightly.
Talking of Wembley this early is as annoying at the Christmas advertising you´re starting to see sprouting up around the place, but win this and were a couple of games away. No pressure then.